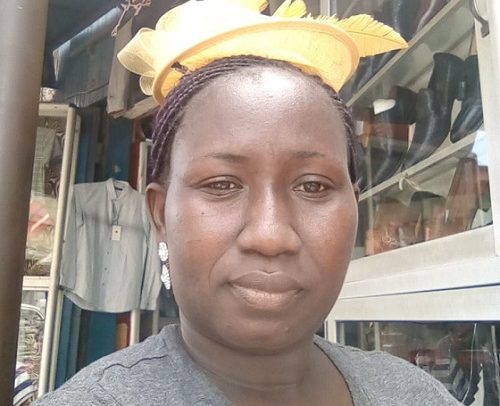 Dorcas Anarfi Commodore, the deceased
The Dansoman Divisional Police Command has arrested a 48 year old man for allegedly killing his wife at Dansoman Shiabu, an Accra suburb.
The suspect, Commodore, was arrested Sunday dawn for allegedly stabbing Dorcas Anarfi Commodor, 37, to death after a misunderstanding.
The deceased, according to neighbours, died on the spot and the body deposited at the police hospital morgue for preservation while investigations into the case continue by the police.
An eye witness account indicated that the couple has been married for the past nine years and have two girls who are eight and five years respectively.
The witness said the couple has lived happily until recently when the man, started behaving strangely.
"He started talking to himself and because of that the woman one day informed her pastor about the development, "the witness said.
He revealed that on Saturday evening, Prince Korley started to behave strangely and so Dorcas, his wife, had to call their pastor again to talk to her husband.
"Around 4:30am, neigbours heard the couple fighting and when they got to the scene, they saw the woman lying in a pool of blood inside their matrimonial room. The Dansoman Police was immediately called to the scene," said, an eye witness
The Dansoman Divisional Police Commander, Assistant Commissioner of Police, (ACP) Isaac Kwadwo Asante, when contacted said the police were informed about the attack around 4:30am, Sunday dawn.
He said when the police got to the scene, the suspect had locked himself in one of their rooms and so the police had to break the door to the room to get him.
He revealed that the suspect was in their custody to assist the police with their investigations.
(lindatenyah@gmail.com)
By Linda Tenyah-Ayettey
Read Full Story