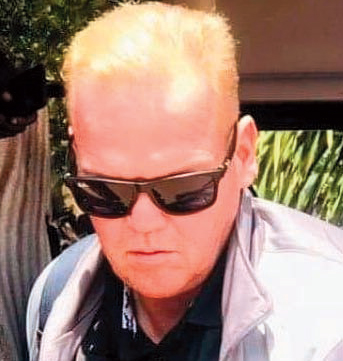 Kjetil Zachariassen
Asante Kotoko 'run away' coach Kjetil Zachariassen arrived in Ghana after a week's sojourn in French country Côte d'lvoire.
The Norwegian trainer did not return with the team after their CAF Confederations Cup fiasco in Abidjan last week.
The coach who arrived in Kumasi over the weekend is expected to hold a crunch meeting with management today.
Agent for the coach, Charles Kouadio, stated after the Kotoko-San Pedro return leg that his client would not return to Ghana with the team due to security issues.
Indications are that Executive Chairman of Kotoko, Dr. Kyei, instructed him to inform his client that his (Kjetil) safety cannot be guaranteed on their return to Ghana.
"Management of Asante Kotoko asked me to tell the coach that they cannot guarantee his safety so he has left to his (Kjetil) house in Abidjan.
"It's not true he was missing but rather Dr. Kyei and Nana Coker told me I should tell him they can't guarantee his safety looking at what has happened and what the supporters did," he said in an interview.
The coach's failure to guide the team to the next stage of the competition incensed some members of the Porcupine Warriors to call for Kjetil's head.
However, Kouadio insists his client has no intention of resigning from his post unless Kotoko terminates his contract.
According to the agent, the coach is bent on honouring his three-year mandate given last July, saying, "I repeat Kjetil will not resign today or tomorrow. He has a three-year contract and will not resign unless Kotoko wants to sack him."
By Kofi Owusu Aduonum
Read Full Story