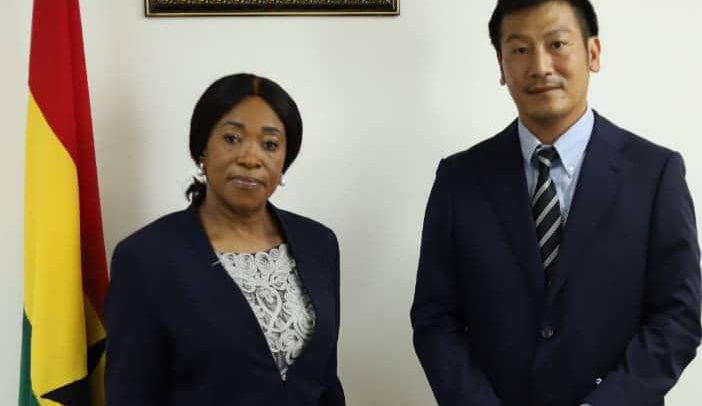 The Minister of Foreign Affairs and Regional Integration, Shirley Ayorkor Botchwey, has assured of Ghana's readiness to support the activities of Japan External Trade Organisation Office (JETRO) in Accra.
She made the pledge in Accra on Thursday, August 5, 2021, when the Director-General of JETRO, Hiroaki Sekine, visited her.
She said supporting JETRO will help to forge strategic business partnerships between the private sectors of the two countries.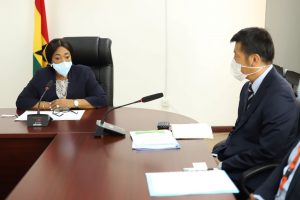 According to her, Ghana and Japan have enjoyed longstanding, cordial and strong bonds of friendship and cooperation based on shared values and priorities and give the assurance that Ghana remains committed to deepening the cooperation between the two countries for the mutual benefit of our peoples.
She indicated that the establishment of the JETRO office in Accra in December, 2020 as well as the Japan-Ghana Business Council in December, 2019, was evidence of the joint commitment of the two countries to prioritize cooperation in the area of trade and investment.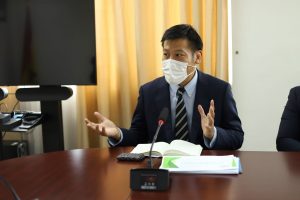 She added that Ghana is home to the largest number of Japanese businesses in West Africa and note that the establishment of the JETRO office will surely lead to further promotion of Japanese businesses in Ghana.
Meanwhile, she "commended Japan for the excellent manner it has so far hosted the Tokyo 2020 Olympic Games despite the challenges posed by the COVID-19 pandemic."
She expressed the hope that the athletes representing Ghana at the Games will bring back gold medals.
By Melvin Tarlue
Read Full Story