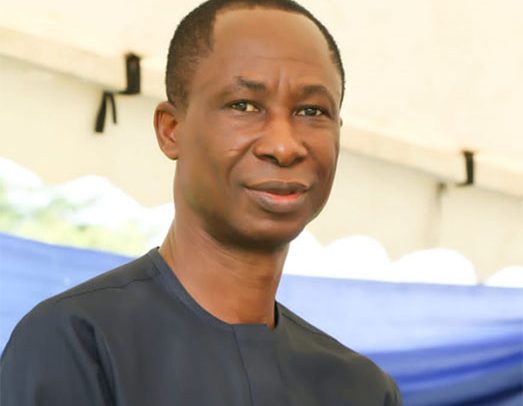 Anthony Adu-Nketiah
ANTHONY ADU-Nketiah, Chief Executive of Thonket Group of Companies in Kumasi, has suggested moderators for Ghanaian businesses to ensure fair competition, sustainable growth and national development.
According to him, the non-availability of moderators has affected the success of most local businesses and led to the high rate of unemployment and poverty.
"That is the reason why people are not paying taxes, businesses cannot grow and the government is finding it difficult to create employment," he said.
He noted that the system being run currently is inappropriate, hence the situation where businesses are not getting the fair competition they need to ensure effective development.
Anthony Adu-Nketiah said he was not surprised that many local banks went under the carpet in the past few years while the multinational banks continued to operate and make big profits.
The Kumasi-based businessman, who was speaking to the media recently, expressed worry that Ghana lacked professional moderators for its businesses, leading to unfair competition, tax evasion and collapse of businesses.
He appealed to the government to initiate steps in rallying businesses to create such a system, stressing that "In the market economy, it is competition that drives the market; and in every competition, there must be a moderator to preside over business activities for healthy competition."
According to the businessman, in creating the system, research can be conducted to find out how the developed countries developed similar strategies that helped to expedite their development.
He said businesses can be grouped into agriculture, commerce, industry and others and made to contribute to ensuring that their grievances are speedily settled.
Mr. Adu-Nketiah continued that his business moderating idea is akin to the refereeing principle in boxing and football matches which makes it possible to penalise rule-breaking rivals.
"I am saying this because as I have practised over the years, when you have a challenge with somebody who is stronger than you, or a business partner who is stronger than you, when you are unduly affected by their actions and there are no moderators, they just run over you or crash you out," he bemoaned.
The Thonket Group CEO added that, "When your competitor is not going by the rules, let us say if the competitor is selling below cost in the market, nobody is able to rule that this competitor is not doing business fairly."
This, in his view, is the key reason many players in the business sector are not paying taxes, insisting that an effective moderating approach will help address such shortfall to ensure fair competition and efficiency in the system.
He observed that even though the courts currently appear to be the moderators, they cannot be relied upon to achieve efficiency and effectiveness, considering the delay in arbitrating cases and the high costs involved, among other factors.
"The court system delays too much so we need, as a country, to find alternative moderators so that people can play by the rules and get maximum contribution from every business or entrepreneur for the country to change for better," he said.
He appealed to businesses to find appropriate means to make profit.
FROM James Quansah & David Afum, Kumasi
Read Full Story