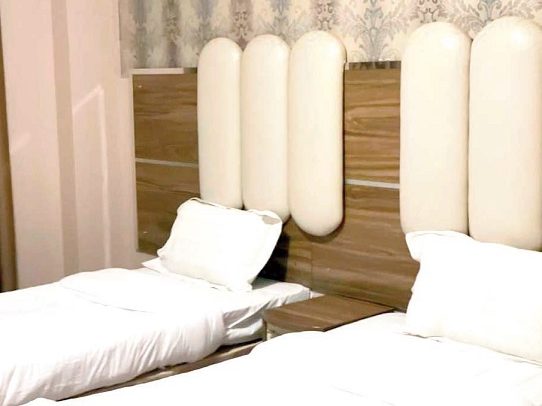 IC Quaye
Preparations for the commencement of the Accra segment of Hajj 2022 is peaking as members and officials of the Ghana Hajj Board (GHB) work on visas and other pre-departure requirements ahead of the June 30, 2022 first flight to Medina, Saudi Arabia.
Until the end of the operations, all days are working ones for officials as activities were ongoing on both Saturdays and Sundays.
Positive information continues to filter in from Saudi Arabia where members of the last batch of pilgrims from Tamale have arrived in Mecca having travelled overland in luxurious buses from Medina where the aircraft which conveyed them from the Northern Regional capital touched down.
An official of the GHB has given the assurance that "the Accra segment will record success as the Tamale end did."
Considering the initial apprehension over whether or not the Hajj would be possible for Ghanaians this year at all and the feats chalked so far, we must be thankful to God and the exceptional intervention of the Vice President Mahamudu Bawumia and the Chief of Staff Madam Akosua Frema Osei Opare that the Tamale segment has been uneventful, he said, adding that they are equally pulling all strings and constantly liaising with the Chairman of the GHB that the whole chapter ends well.
Ghana's package entails accommodation and transportation while in Saudi Arabia, and the airfare is the lowest in the West African sub-region, he went on.
On the recent demonstration by some young men, he had this to say "had they been properly primed by those who sent them on the political mission they would have discovered that the worldwide economic downturn has affected every item of commerce; airline and overland transport not excepted. What was the price of oil worldwide two years ago, and what is the prevailing one today? VAT rate has appreciated from 5% to 15% in Saudi Arabia, a reality which has affected the cost of everything."
It is instructive that in spite of the necessary increment in the cost of the Hajj package, there has been an oversubscription with so many waiting to see whether they could be considered, the curtains having been drawn over the collection of fares.
The realistic cost of the Hajj package this year should have been GH¢45,000, but new pilgrims paid GH¢39,000, the lowest in West Africa due to a special intervention.
An audio of a Ghanaian pilgrim being circulated speaks about how "accommodation is beautiful and outdoes that of Niger". Similar testimonies are coming in.
By A.R. Gomda
Read Full Story