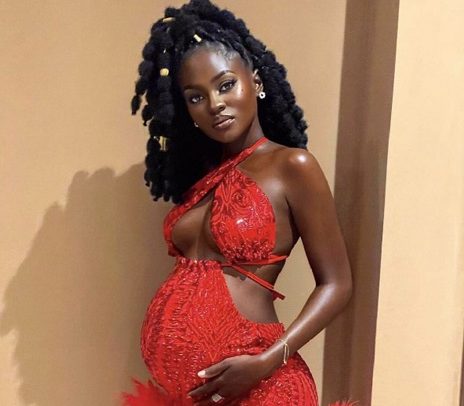 Former beauty queen, Hamamat Montia stepped out on Sunday with a full-grown baby belly announcing to the world that she is expecting her next baby.
She had earlier flaunted the bump on her Instagram, on Father's Day to celebrate the responsible men who make women good mothers.
This had led to many people thinking that she had been put to bed hence the decision to post her pregnancy photos.
However, it turned out otherwise. The 33-year-old mother graced Hajia4Real's birthday celebration on Sunday, June 26, still looking heavily pregnant.
She wore a touch of red that emphasized her model figure and showcased her grown belly.
Read Full Story