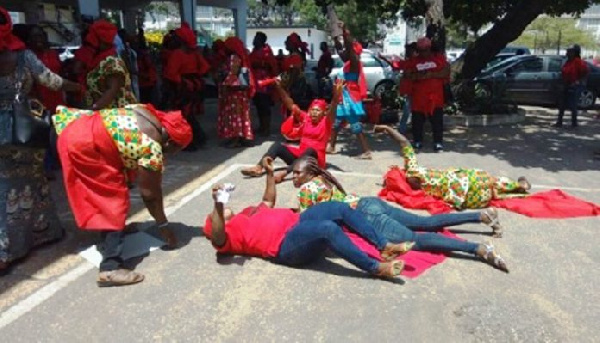 Scores of aggrieved caterers who cocked under the Ghana School Feeding Programme in Accra have besieged the Nima residence of President Nana Akufo-Addo.
The women have threatened to hold naked demonstration if their monies are not paid in full by the Akufo-Addo government.
Some of the caterers, who spoke to Adom News, said they have not been paid for over a year now.
They said all efforts to get the Ministry of Gender and Social Protection to pay them their arrears have proven futile.
Others also claim that banks are on their necks for the monies they borrowed to pre-finance their services, adding that they can no longer withstand the pressure.
The only option left, the added is to spend the night in front of President Akufo-Addo's house to press home their demands.
Read Full Story