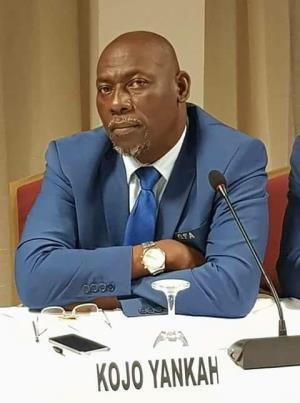 Former Executive Committee member of the Ghana Football Association, Kojo Yankah wants all major football stakeholders to be beneficiaries of the $500,000 FIFA
Coronavirus
relief package.
World football governing body, FIFA has released these funds to its member associations/federations to cushion them financially against the challenges that have been brought on due to the
Coronavirus
pandemic.
Ghana's situation is no different from the global picture and after the Ghana FA received the money from FIFA, discussions have centered on how best the distribution can be made to benefit the football clubs.
The GFA insists that the money is for a specific purpose –to cater for its operational costs.
However, Kojo Yankah who also served previously as the Western Regional FA Chairman has questioned the FA's motive for wanting to sideline the clubs and other stakeholders.
In his opinion, all football stakeholders deserve a share of the booty no matter how meager it will be.
"Everyone needs to get some, the match commissioners, referees, clubs; every stakeholder deserves some of the FIFA money, the GFA as well", Kojo Yankah told Asempa Sports.
"This money is like a bonus, if covid-19 didn't happen, the $500,000 wouldn't have been released. The COVID-19 has affected all and sundry, it has affected the clubs, match commissioners, referees, why does the GFA want to pocket all the money" he continued.
"It's okay if everyone gets even one pesewa. Why should all the money be for the GFA, for what, Are they the only ones running football?"
"Have they forgotten that without the clubs, the referees and the match commissioners, Ghana football will cease to exist?"
Read Full Story