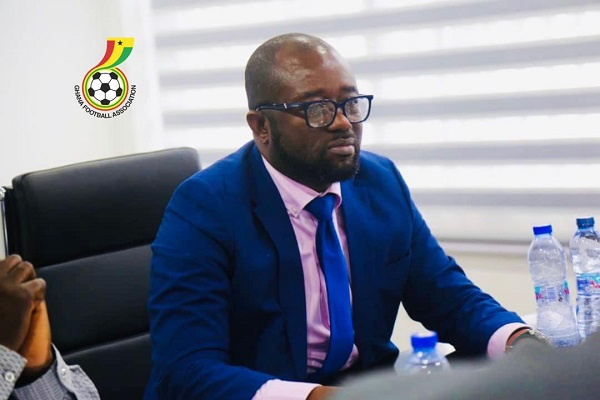 President of the Ghana Football Association, Kurt Okraku has lamented the impact of the coronavirus pandemic on the football in the country.
Just when the sector was trying to free itself from the shackles of the Number12 documentary that crippled the sector, then Covid-19 arrived with it excesses and has led to the indefinite suspension of all footballing activities in the country.
Speaking in a video conference organized by Happy FM and GTV Sports+, Kurt Okraku revealed that about 5000 footballers have been directly affected by the lack of football.
He bemoaned the effect of the virus which has stalled all plans of the association.
He complained that the sector has been reeling from the Number12 documentary and the virus will further worsen their plight.
"If there's one industry that has suffered extremely in the last three years then its football. We went through a difficult period that we termed COVID-18. COVID-18 is a period where there was no football in Ghana for two years. Both men and women went without gainful employment and both players and administrators suffered immensely.
"If we look at the football industry, the topflight gainfully employs minimum 5000 people. As for indirect employment only God knows so two years without football wasn't easy for club owners, administrators and everybody connected to football. Then just when we are trying to recover from COVID-18 then boom Covid-19. And its not only in Ghana but across the world. Club owners don't know their way clear and continue to spend, players can't exhibit their talent, so everybody is suffering".
The GFA is on record to have presented a proposal to government, asking for a share of the Covid-19 relief fund.
It remains to be seen if the request will be granted by the government.
Read Full Story