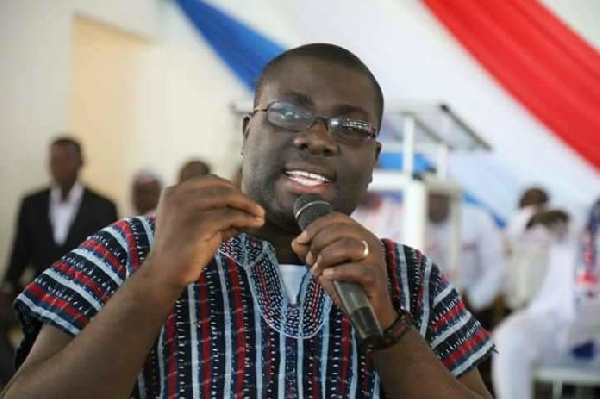 The year 2020 is an electioneering year and as usual of political parties, the season of elections is when campaigns are launched and large rallies are held, but it appears this year will be an exception; particularly when the public gathering restrictions and health protocols to prevent transmissions of the novel
Coronavirus
are to be observed.
As the economy is adversely affected by
Coronavirus
, so are political parties and their candidates for this year's Parliamentary and Presidential elections feeling the pinch of the pandemic.
According to the National Organizer of the
New Patriotic Party
(NPP), Sammi Awuku, the current situation has called for candidates contesting the general elections to adopt new and creative ways to reach out to Ghanaian electorates.
Sammi Awuku noted that the traditional way whereby political parties hold large rallies will be dearly missing this year; however, the candidates need to tap into new avenues to send their campaign messages to the masses.
Speaking on Peace FM's ''Kokrokoo'' Friday, the NPP National Organizer disclosed that the NPP has adjusted itself to the current situation, therefore the party's candidates will be embarking on a ''retail campaign'' and not the usual ceremonious campaigns.
He explained the retail campaign mechanism is to see the party move from house to house to personally interact with the electorates and ''sell'' their candidates to them.
Sammi Awuku shared nostalgic memories of previous years saying he misses the euphoria that accompanies rallies and the gathering of party members and supporters as well as traders who take advantage of the rallies to do business.
''We will miss the excitement that are accompanied with these elections. We miss it. We miss the large gatherings. We will miss that kind of feeling you get when you meet a brother or sister on the grounds...I'm sure, with all the political parties this year, we've been forced to readjust to the new normal and also observe these social and health protocols; and aside that, now, every strategist in a room is trying to find new and creative ways that you can still reach out to the masses of our people. We will miss the 2016 kind of campaign.
''It is true that the NPP is not a fan of flamboyant campaigns and our President doesn't even want a flamboyant campaign but that 'feel good' feeling where you meet a large gathering and people would take turns to make speeches will now diminish. Now, the real test of everyone's strategy will be what the NPP introduced in 2016 that we called the retail campaign. It nearly looked like the NPP could predict or look into the future more that a time will come that, that will be the best way of campaigning. But retail campaigning is difficult than any form of campaign. Retail campaign is identifying the voter or electorate and visiting the electorate at where the person is. You call it door-to-door'', he told host Kwami Sefa Kayi.
Read Full Story