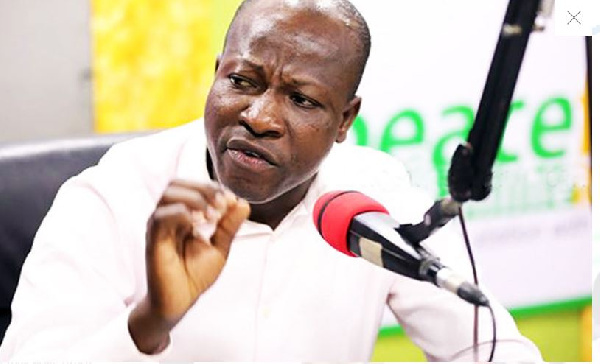 Former acting General Secretary of the Convention People's Party (CPP), James Kwabena Bomfeh, popularly referred to as 'Kabila', has censured former President John Mahama for stating that the 2024 general elections will be a "do or die" affair.
'Do Or Die' Affair
Ex-President John Mahama, embarking on a 'Thank You' tour in the Bono-East Region, stated categorically that his party - the National Democratic Congress - will not petition the Supreme Court on election rigging like they did after the 2020 Presidential elections but rather "it will be a do or die affair at the polling station. The right thing must be done. We will win our election at the polling station".
"We learn from the past so we [NDC] have learned our lessons from the 2020 election. The next elections will be won or lost at the polling station."
"We will do everything to make sure the election is transparent and fair. We don't want to cheat them, so they shouldn't. We won't wait for any Supreme Court, no!", he told an utterly shocked Presenter on Akina Radio at Techiman.
The former President however quickly clarified that he didn't mean ''all die be die'', a phrase which was made by President Nana Addo, then Presidential candidate of the New Patriotic Party (NPP) said prior to the 2012 elections and received lots of condemnations.
Mahama Clears The Air
Also after receiving a public backlash, Mr. Mahama further cleared his ''do or die affair'' comment saying the comment is only an idiomatic expression.
" . . they don't understand do or die. Do or die is an English idiom. In Africa, we have many proverbs and we sometimes don't say things in the straight format, we use proverbs. In English, we have idiomatic expressions. Those who left school early don't understand idiomatic expressions. Do or die means a critical assignment you have and so you must do the needful or perish.
"What I mean is that the NDC should not wait and go back to the Supreme Court, whatever has to be done at the polling stations and collation centres must be done. And so I don't retract, the next election for NDC is going to be a do or die affair. I'm telling all our party executives that you must be at the polling station to make sure that the right thing is done. Don't abdicate your responsibility at that level and expect that after somebody has stolen the election we'll go to Supreme Court to see if they would turn the election for us, they won't do it," he elucidated on Sunyani-based Moonlight FM.
Kabila 'Bites' Mahama
But Kabila doesn't see the idiom in what Mr. Mahama said.
Noting down the gravity of the former President's comments, he explained the ''do or die means either my way or death. So, there's only way that we should declare him, John Mahama, President''.
Speaking on Peace FM's ''Kokrokoo'', he recollected similar actions and statements the Ex-President made after losing the 2020 Presidential elections.
To Kabila, Mr. Mahama should be rectifying his mistakes but not to make seditious statements to re-incite his supporters.
"If people are indeed getting disappointed or are disappointed in our politics, you are a key contributory factor. Former President John Dramani Mahama, your inconsistencies are just too glaring. Be consistent! Do you believe in the Electoral Commission and the constitution? And I want to make it clear here and I've said it here over and over again; nobody in this age and time can rig an election, win and get away with it. It's not possible!!''
Read Full Story