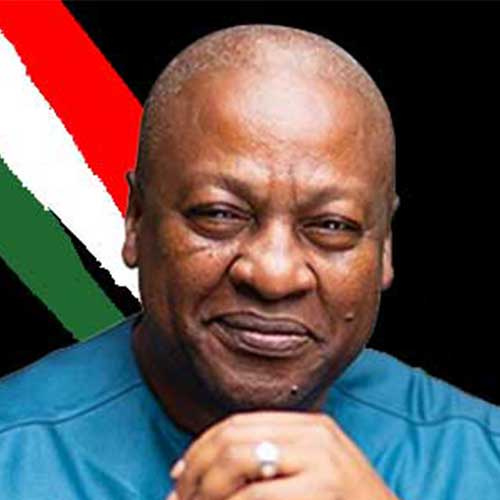 The NDC Professionals Forum in North America has said former President
John Dramani Mahama
's 'do or die' comment in reference to the 2024 general elections, was apt and timely.
Although Mr Mahama has been condemned by the governing
New Patriotic Party
for making that comment, the group said in a statement that: "An election is a process, and the need for constant review is very necessary to the growth of our democracy", noting: "This statement is purposed to create the needed awareness and remind Ghanaians of what is expected of us as citizens."
"'Do or Die' to us means that Ghanaians must ensure there's fairness, justice, peace, transparency, and accountability at every polling station," the statement added.
"It's about upholding the constitution of the Republic of Ghana in truth and fairness. 'Do or Die' is all about showing commitment and executing a task to perfection...John Mahama's 'Do or Die' statement was apt and timely".
"As such, we fully stand with President Mahama in this instance and encourage every voter to be emboldened and feel motivated to do what is right by the Constitution."
The group encouraged Ghanaians to support the 'Do or Die' agenda to "rescue the country from the democratic dictatorship rule of the NPP."
Read Full Story