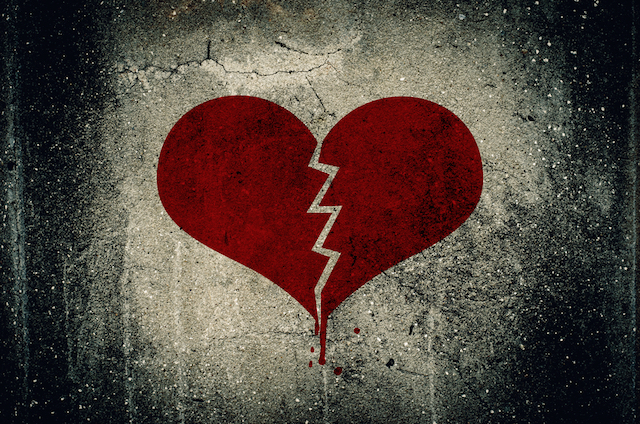 How to Break Up with a Girl Without Breaking Her Heart
Love is a wonderful feeling. But it often happens that it passes and passion cools down, giving way to irritation. The reasons for the loss of love can be different and often the initiator of a breakup is a man. How to break up with a girl without offending or hurting her because you have experienced many happy minutes with her? In fact, this is what you need to know before committing to someone in order not to feel guilty.
Five uncomplicated strategies are proposed for implementing this idea:
Explain your decision. This is the first thing a man has to do. You must try to avoid accusations and insults. But the phrase: It's not because of you, but because of me ... sounds like a template excuse. It will only hurt a girl. It is better to say honestly: "I'm tired of scandals, I want to be alone". If the reason for a breakup is a girl (her bad habits, unworthy behavior, etc), it's better to gently hint her about it. So that she will not repeat her previous mistakes in her next relationship.
Choose a date and place. Never end a relationship over the phone or, especially, over text messages! This, at least, is mean. You need to choose a place where you will be left alone. After all, no matter how hard a man try, there may be a scandal. As for a date, it is better to choose an ordinary day. It is bad if New Year or her Birthday will be associated with a break up in the future.
Find a balance. Do so that neither she nor you will be disappointed or afflicted. At first, you can simply maintain communication at a distance, getting used to a breakup. And then you can leave a girl without quarrels and insults. Also, you need to show respect for her. Remember, if you leave her abruptly and without words, she will suffer.
Convince a girl of her uniqueness. She is the best and she deserves more. You don't have to belittle yourself. The variant we are very different is also suitable.
Tell the truth. The best and only way to break up lies through the truth. Of course, if it is said openly and directly. Call her, arrange a meeting in a quiet cafe where she can calmly maintain the conversation, and tell her everything that you feel. Don't be fooled by the offer to remain friends — this is utter nonsense. It is unlikely that your new relations will be based on friendship.
What if a girl becomes hysterical and obtrusive?
No matter how hard a guy tries to break up with a girl without hurting her, women's reaction can't be predicted. A girl, who is strongly in love, will chase the object of passion, persuade him to return, make hysterics and scandals. How to get rid of her?
First of all, a man must be decisive. Otherwise, a breakup will have to be repeated after a month. A girl must understand that there is no way back and will never be.
Don't resist blackmail. Especially hysterical young ladies can start to threaten their men. They threaten to spoil the reputation of their ex-boyfriends, create problems for them at work or in new relationships. The most terrible and unpleasant blackmail is suicide. This is a bluff in 99.9% of cases. But, it is better not to resist blackmail alone. Ask for help from a girl's parents, take her to a psychoanalyst, or contact her friends.
Avoid intimacy. Maybe it sounds strange but break-up sex only aggravates the separation and can have a lot of consequences, one of which is pregnancy.
You need to determine whether a breakup is good for both of you. Be sure that you understand what you are doing. You, of course, may don't use these tips, but as a man, who decided to break up with a girl that was once loved, should take care of her and help her to survive the separation as much easier.
Read Full Story