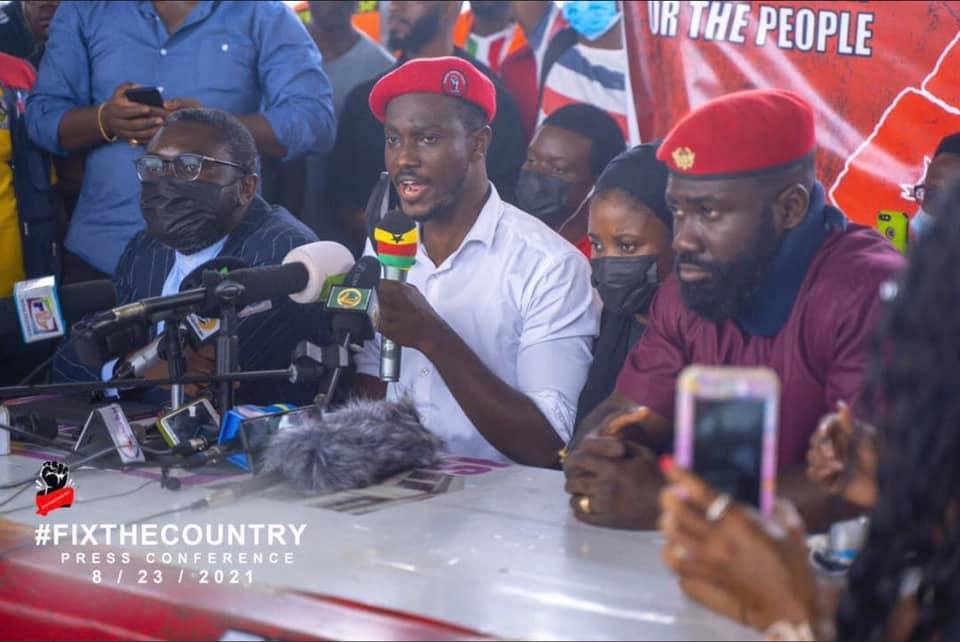 The Economic Fighters League has described the controversial proposed E-levy as an unfair increase in the tax burden of average to low-wage earners.
According to the group, the introduction of the MoMo tax demonstrates the insensitivity of the political establishment to the plight of the average Ghanaian in their struggle for decent living standards and sustainable livelihoods.
In a statement, it highlighted alternative sources of revenue namely: the reduction of pay for Article 71 officeholders, abolition of ex gratia, cutting of frivolous government expenses such as the purchase of Vehicles, medical services outside Ghana of elite the government administrators, hiring of a private jet for the presidency; abolition of the concessions for rich foreign companies, particularly in the oil and mineral resources sector. For instance, The hybrid system in our upstream oil and gas production rolls over 70% of production revenue to private corporations with a track record of tax evasion.
It also called for the re-establishing control of our own resources - Ghana must not earn not less than 50% of production revenue in any sector of our economy, increased production and industry, a restructuring of the economy to benefit the majority and not just a few and ending of corruption and stealing by empowering the accountability institutions such as Audit Service, the Judiciary, Police service, etc. to work transparently and effectively.
The group stated that the NPP-NDC government sold Ghana Telecom - the country's only digital platform - to a private corporation, now among the few real beneficiaries of the collection of the impending MoMo tax on behalf of Ghana Revenue Authority (GRA).
Read Full Story