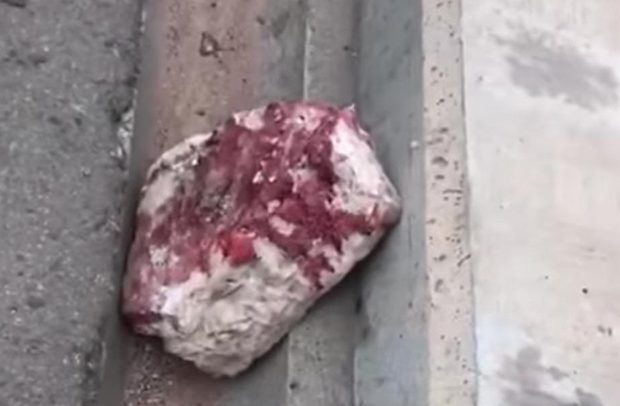 A woman believed to be mentally challenged is in the firm grips of the police for allegedly killing a man with stone on Monday at the Kwame Nkrumah Circle in Accra.
According to information gathered by DGN Online, the victim was a pillion rider on a motorbike using the interchange when the woman for some unknown reason pulled him down.
The woman pounced on the man immediately he fell and started assaulting him amidst the use of the large concrete stone to strike him, according to eye-witnesses.
He bled profusely until he passed on before the eyewitnesses managed to rushed to the scene in an attempt to rescue him.
It took the intervention of police to stop an angry mob who attempted to mete out instant justice by lynching the woman as the police managed to handcuffed and convey her away in a bucket of a police vehicle to the police station for further investigation.
By Vincent Kubi
Read Full Story