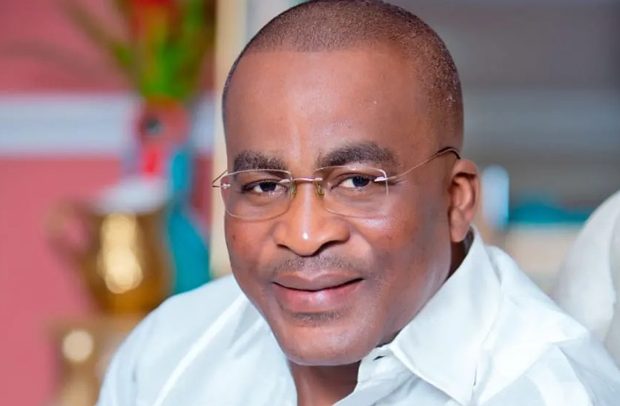 Nii Ashie Moore
THE GREATER Accra Regional Secretary of the National Democratic Congress (NDC), Theophilus Tetteh Chaie, has petitioned the National Chairman and Parliamentary caucus over an alleged assault and misconduct of the Regional Chairman, Nii Ashie Moore.
In the petition dated January 11, 2023, Mr. Tetteh Chaie stated that, "The Regional Chairman Ashie Moore disregarded my advice not to circumvent the already laid down party guidelines for the constituency elections in the case of Amasaman.
"He disregarded the suspension of the former Constituency Chairman (Kofi Zoryiku) by the then General Secretary of the party by reinstating him and including him in the election processes although he had not gone through the election procedures. He also included Mr. Thompson, an aspirant who was disqualified per the mandatory disqualification in the guidelines and whom a petition had been brought against."
According to the Regional Secretary, the Regional Chairman did this with the connivance of Nii Okai Laryea and some of the regional executives.
"He then tasked me to write a letter to the Electoral Commission and the Amasaman Divisional Police informing them of the impending elections, and I refused because it was contrary to party election guidelines and procedures. The issue is still pending and I plead that the Chairman and Nii Okai Laryea be stopped from carrying out this illegality," Mr. Tetteh Chaie mentioned.
He stressed that the Regional Chairman wants to run the day-to-day administrative activities of the party with no regards to the Regional Secretary.
He said at the last party's regional meeting held on January 10, 2023, Mr. Laryea assaulted him when he was exiting the office for lunch, in the full glare of some party executives and members who came to transact business.
He also mentioned that the Regional Chairman ordered the security man to lock the main gate, thereby preventing the Regional Secretary from exiting since, "In my attempt to stop him he assaulted me."
He is, therefore, calling on the party hierarchy to investigate "this anti-party conduct on the part of Hon. Nii Okai Laryea a co-opted member to assault the Regional Secretary for no offence" and culprit brought to book.
Mr. Tetteh Chaie also recalled that the Regional Chairman, a day before the National Congress, assaulted the Deputy Regional Secretary in the full glare of party executives from all the regions in the hall where party accreditation were being sorted out.
Tetteh Chaie has served notice that the attempt by the Chairman to make his own rules which is contrary to the dictates of the party's constitution will not be countenanced since it's contrary to party constitutional provisions.
"I'm therefore counting on your good office to ensure that, the issues raised are dealt with expeditiously to avoid the breakdown of law and order in the region," he called on the top hierarchy.
BY Vincent Kubi
Read Full Story