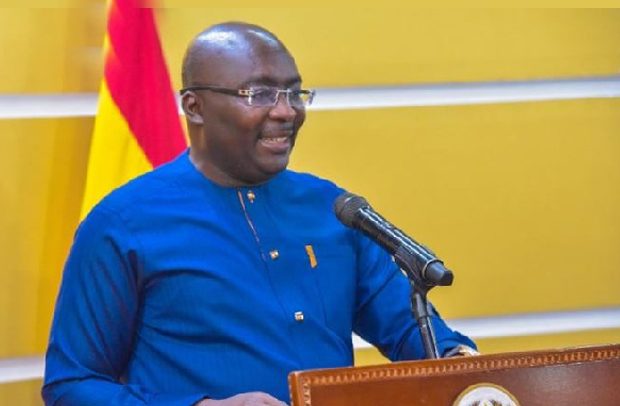 Vice President Mahamudu Bawumia
Vice President Mahamudu Bawumia has made good his promise of obliging the Muslim Association of the Judicial Service of Ghana's request for a bus.
This follows the visit of an 11-member delegation of the association last year November to him during which the request was made.
The delegation was led by the President of the association, Mohammed Habib Hudu, who has expressed gratitude to the Vice President for the gesture.
Explaining the rationale behind the donation, Mohammed Habib Hudu said "we were able to convince the Vice President that we would use the bus to embark upon a campaign among residents of the Zongo communities against crime. We would also encourage residents of these parts of the country to take education seriously."
The team also told the Vice President about the need to have more lawyers from the Islamic communities across the country. "The bus would support us immensely towards the achievement of the goal of having more lawyers from the Zongo communities which are peopled by both Muslims and Christians," he said.
He added that the success of a deliberate policy of producing more lawyers in such communities would stem the incidence of crime.
The presentation of the 12-seater mini bus was done through Lawyer Akbar Rukhullah Khumain last Friday.
"The Muslims Association of the Judicial Service of Ghana is extremely grateful to the Vice President for redeeming his pledge to the Association. The Vice President has indeed demonstrated to Islam that he is not ready to turn his back on Muslims and Christians of Ghana. May Allah continue to bless him and grant him what he desires," Mohammed Habu Hudu prayed.
The association, through its leader, promised to use the bus for the reasons it was donated.
Read Full Story