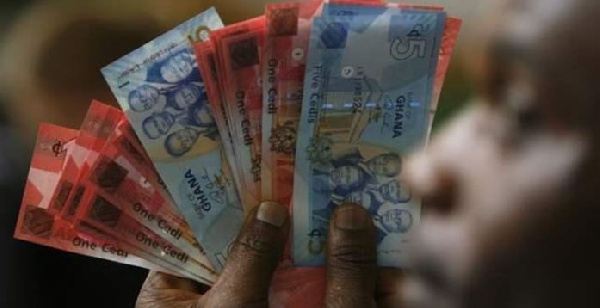 An economist Mr Kwame Pianim has wondered why Ghanaians think a stable currency was indicative of a healthy economy.
In his opinion a stable currency is not necessarily good for an economy, a comment that dismisses claims that the cedis poor performance against the dollar shows a weak economy.
Touching on the Forex Committee formed by the Ministry of Finance to investigate circumstance leading to the fall of the cedi against the major trading currencies, in an interview with Accra-based Citi FM on the station's Eyewitness News programme on Monday, 20 January 2019, he said the formation was needles and should be dissolved.
"The committee is made up of some very competent people", he observed, "but they are too busy", he noted, explaining: "The Minister of Agriculture should be busy transforming agriculture, the Minister of Trade should be busy sitting down with industry to decide the trade protocols."
"I cannot see them contributing to anything", he foretold, insisting: "Let's dissolve it".
"A forty-member committee, are we serious?" the stalwart of the governing New Patriotic Party (NPP) wondered.
"In the fourth year of this administration? We don't need ideas, we've had ideas – aviation hub, we've had it; financial services during Kufuor's time, we discussed it, Barclays was involved", Mr Pianim recalled, stressing that what the government needs to do in the last year of its four-year term is "action, action, action".
"If I see this committee, it seems like a public relations stunt; we are not interested in a public relations stunt. These people [committee members] are too busy. This 40-member committee, look at them, they are busy people. They are managing banks, managing ministries; what time do they have? This committee, if it's a public relations stunt, that's fine; if it's eye service, that's fine; but I cannot see them contributing to anything.
"Dissolve it. We don't need it. What is it for? They are going to meet; we spend the little money we don't have making tea for them? What are they going to do?" He asked.
He further stated : "We, in Ghana, are beginning to talk as if a stable cedi is the litmus [test] for sound economic management. We should get away from that nonsense. … A stable currency is not necessarily good. You need it to be flexible and that's why we had a fixed exchange rate, it took President Rawlings a long time moving us from a market-determined economy to a reasonably market-oriented economy to change … We have the floating exchange, fixed exchange and then now we have a managed float, so, I do not understand why anybody thinks you have a cure for exchange rate development – the movement in the exchange rate".
Read Full Story