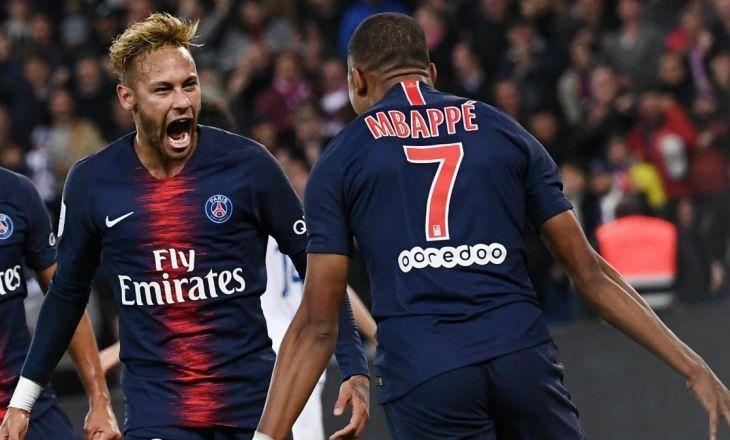 Where to find the League 1 results?
Today, there are quite a lot of fans of French football in the world. Local clubs successfully compete in European competitions, plus, the national team has won the World Cup 2018. You can follow the League 1 results on the 777score website. This is a modern online resource that gives you the opportunity to learn about the latest events in the sports world.
The previous season, the fans didn't get any intrigue, and once again the gold medals of the French League 1 were won by Paris Saint-Germain. The club from the capital became the champion ahead of schedule, several rounds before the end of the championship. During 38 matches, the team got 91 points and scored 105 goals. It's mostly thanks to the main striker of the team - Kylian Mbappe, who confidently won the scorer's competition with his 33 goals.
The closest competitors of PSG in the standings could not impose a fight on the club. The second and third place was taken by the teams of Lille and Lion. Now, the French fans are waiting for the new season to begin, which promises to be even more interesting. The main question is whether someone will be able to impose the fight on the club from the capital? You can learn the answer thanks to the results of League 1. They include the scores of all the matches played, including the games of the national cup. The complete match statistics are also available here, as well as the schedule of upcoming events and teams standings.
Online results of the French championship on 777 score
You can access the 777 score website not only via a computer. You can download a special application on the phone. The program is available for iOS or Android operating systems. This is a great opportunity to follow the results of matches anywhere and at any time.
In the offseason, the main task of the clubs is to strengthen their lineups and preserve their leaders. In France, the main transfer intrigue develops around the Paris Saint-Germain. The main star of the team - Neymar - suffered from injuries the whole year, so he missed most of the season. Now the Brazilian has decided to leave the team and go to Barcelona, where he played before. The player expressed his desire to reunite with his friends from Barca in many interviews. There may be several reasons to prevent the transfer:
The reluctance of the club owner to sell the forward.

Neymar's high cost.

Possible transfer of another star player, Antoine Griezmann.   
If PSG can't agree with Barcelona, then Manchester United will claim this player. This English team has long been following the talented Brazilian. Choose the 777 score website and keep abreast of the latest sporting events.
Read Full Story