Don't miss out on the highlights from the 'Level Up' houses.
Day 56
18/09/2022
It's Sunday live eviction show!
Big Brother's level three guests Doyin, Eloswag and Chomzy say goodbye to the housemates. Recall that the housesmates were evicted last week but got an extra week in Biggie's house as guests.
Day 55
17/9/2022
Week 8's Saturday night party is live
The party kicked off a little later than 10:00 pm but has ultimately held the spot as one of the most entertaining parties of the season. Tonight's show is hosted by actress cum DJ Ms Dsf and DJ Wysei.
Day 54
16/09/2022
Bella and Sheggz finally get their long-awaited dinner date
It was a night of endless profession of love and devotion.
The housemates have won their week 8 task
The housemates' hard work paid and it's loads of food for the coming week. On the flip side, Doyin landed a microphone infringement warning.
Housemates wager presentation is underway
The week's wager task promoting climate change awareness saw the housemates' create climate friendly equipment.
Day 52
14/09/2022
Phyna defends food fight with Sheggz and Bella
The HoH insists the sweethearts spoke to her rudely in their argument about taking ownership of Chomzy and Eloswag's food.
The week's diary session is live!
Housemates not up for possible eviction are in conversations with Big Brother on the evictions, HoH games, food fights, and the surprise return of Chomzy, Eloswag and Doyin.
Day 51
13/09/2022
The week's diary session is live!
The week's session begins with Hermes. Big Brother has the housemates opening up about reuniting with the evicted housemates turned level three guests.
Phyna, Sheggz, Bella in new food fight
The housemates got in a heated argument spurred by Bella rehashing yesterday's request for Chomzy and Eloswag's food items.
Level three housemates reunite with the house
The housemates reunited with the house nearly 48 hours after their eviction. Big Brother has confirmed that the housemates will no longer compete for the N100 million but will remain his guests for a week.
Day 50
12/09/2022
Evicted housemates' Doyin, Chomzy, Eloswag fake vote
Big Brother confused the evicted housemates by letting them nominate housemates for possible eviction. Here is how the housemates voted:
Chomzy: Phyna, Hermes, Chichi
Eloswag: Dotun, Allysyn, Bella
Doyin: Chichi, Groovy, Hermes
Phyna saves Chichi and replaces Allysyn
The new HoH swiftly used her veto power to save and replace Chichi with Allysyn.
Sheggz, Hermes, Adekunle, Bella, Dotun, Chichi, Rachel are up for eviction
At least one of the nominated housemates is expected to exit the house save for Rachel who is one of Big Brother's riders.
The penultimate nominations is live!
Adekunle: Sheggz, Bella & Dotun
Chizzy: Hermes, Adekunle, Chichi (not valid)
Daniella: Hermes, Rachel, Bella
Rachel: Hermes, Sheggz, Allysyn
Dotun: Rachel, Adekunle, Hermes
Bryann: Hermes, Adekunle, Bella
Bella: Daniella, Rachel, Hermes
Sheggz: Adekunle, Chichi, Rachel
Allysyn: Adekunle, Bella and Sheggz
Hermes: Sheggz, Bella , Rachel
Groovy: Allysyn, Chichi, Dotun
Chichi: Sheggz, Hermes, Bryann
Phyna: Sheggz, Bella, Adekunle
The HoH games is live!
The housemates are competing hard for immunity this week. For the week, the games divided in two stages will first be played by gender. The winning male and female housemates will move to the second and final stage.
Adekunle and Rachel trash out their differences
The housemates have not been in talking terms since one of the sponsored game tasks with Giddyfia.
He always apologizes to me first! - Bella
Bella continues to struggle with understanding Ebuka's comment about her relationship with Sheggz. In an early morning chat with Allysyn, the couple tried to make sense of how the audience may be perceiving their relationship.
Day 49
11/09/2022
Chomzy has been evicted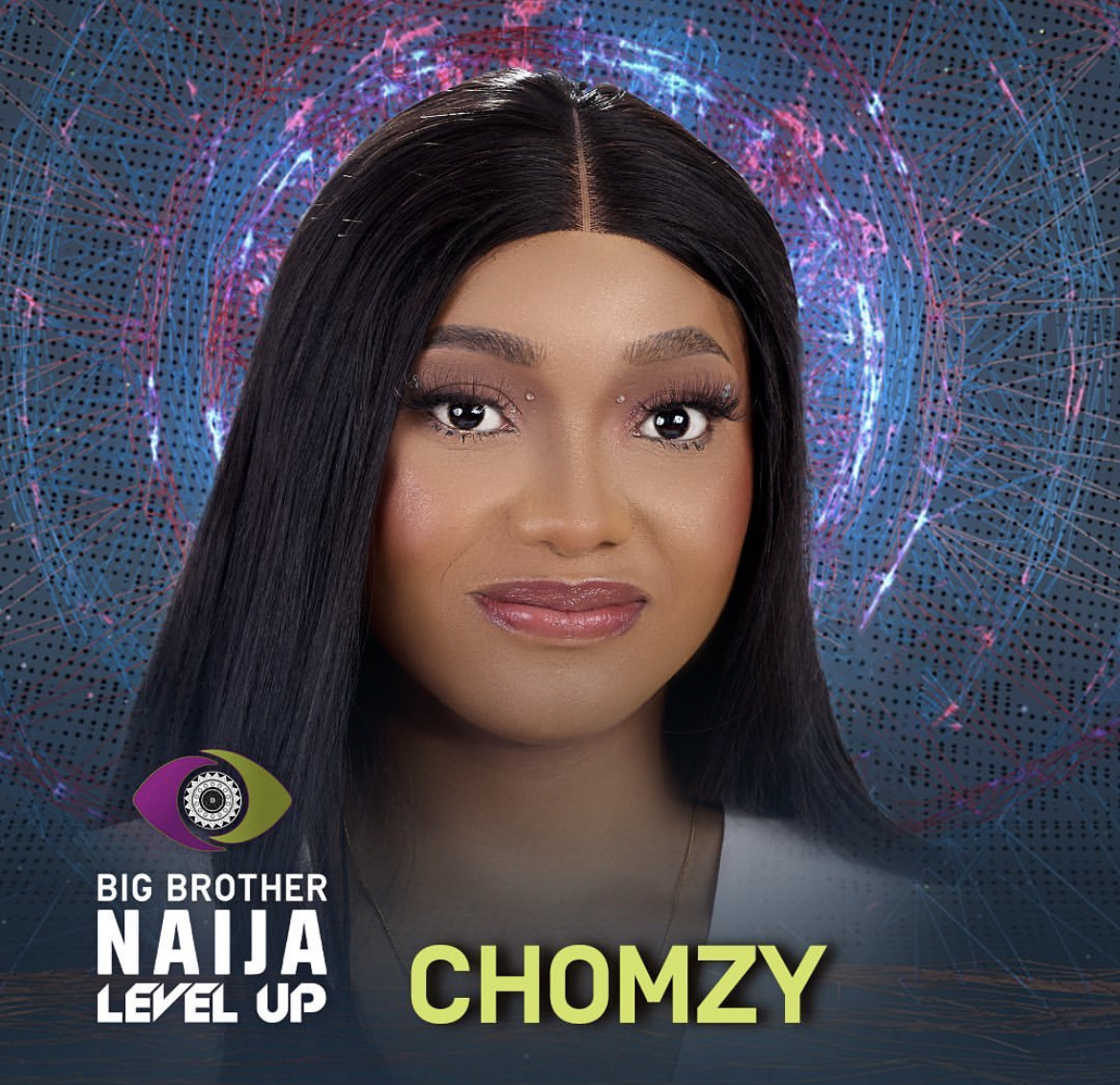 The housemate joins Eloswag and Doyin in the level 3 house as Biggie's guests. The new level three housemates will return to the main house at some point in the game although they will no longer participate in the race for the 100 million grand prize.
Big Brother Introduces new level
Level three will house today's evicted housemates. Big Brother's grand plot twist will see the housemates remain in the house as his guests until September 18 at least. As evicted housemates, they will not be running for the grand prize.
Doyin & Eloswag evicted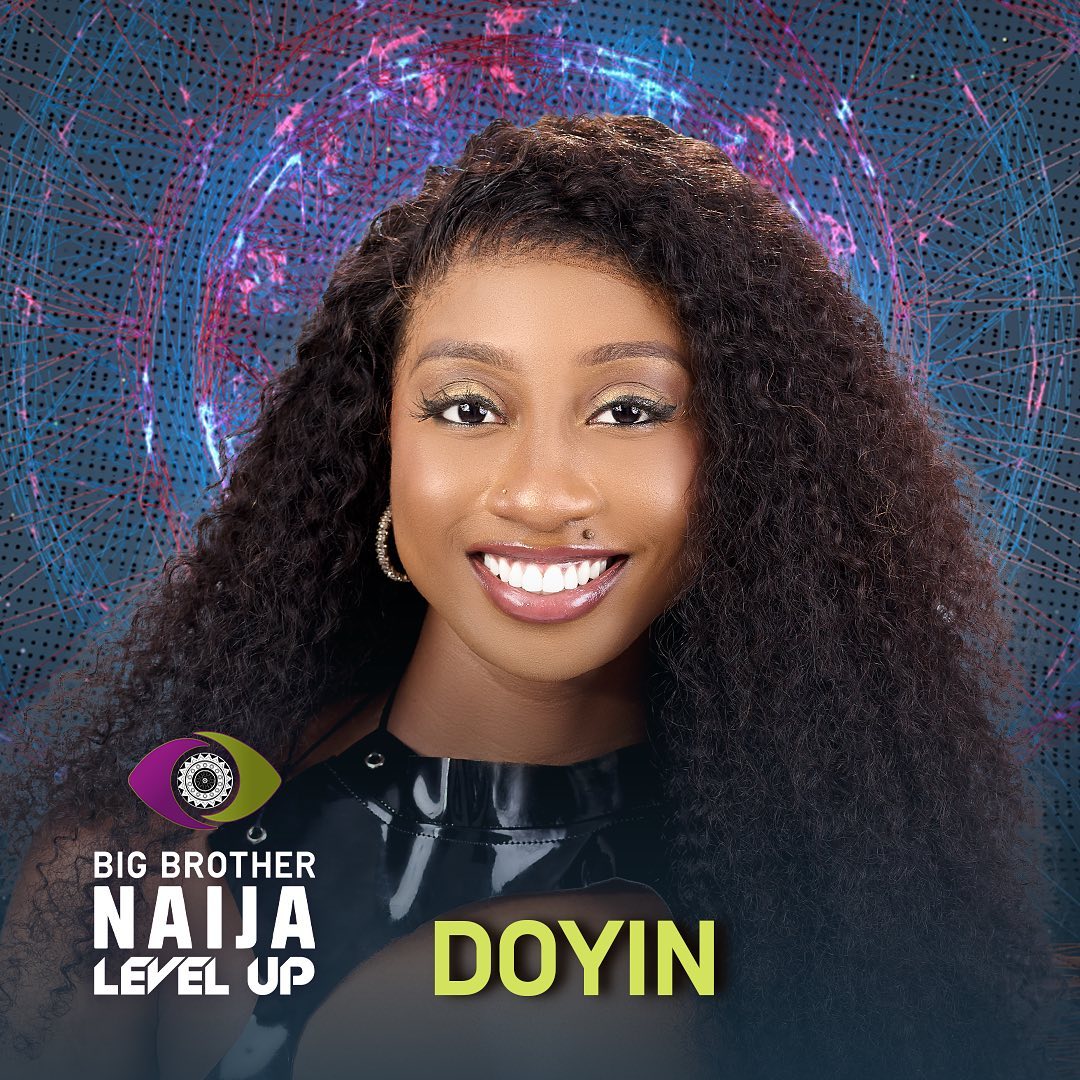 The evicted housemates are interestingly not going home but will remain in the house as guests.
Sheggz and Bella issued first strike
The housemates are two strikes away from disqualification. Sheggz's strike was earned for his blatant disregard of Big Brother's Tail of the House punishment while Bella's was for violating the house rules on provocation.
Day 48
10/09/2022
Housemates rock oldies themed Saturday night party
The housemates' Saturday night party was one for the books with little to no drama, a first of its kind this season.
Day 47
09/09/2022
Sheggz and Bella clash for the umpteenth time
The couple left shippers gasping for air with their latest fight that saw Sheggz threaten a break up for the umpteenth time.
Housemates divided over food
The tension in Biggie's house continues to thicken over food sharing. After a few days of disagreement over food, Chomzy decided to cook exclusively for herself, Eloswag, Bella, Sheggz and Doyin, a move that did not sit well with the rest of the house.
Day 46
08/09/2022
Housemates discuss how ships affect the dynamics of the house during diary sessions
Thursdays diary session saw the housemates share with Big Brother how ships affect the house and unsurprisingly, the Rachel vs Sheggz and Bella fight came up quite a lot.
Rachel slams Sheggz and Bella in new food fight
The viral food fight featuring Rachel, Sheggz and Bella rocked the house early Thursday morning.
Day 45
7/09/2022
Chomzy and Phyna clash over food
Chomzy's comment about level two housemates hiding away their chicken irked Phyna and sparked an argument between the two.
Day 44
6/09/2022
Chizzy kicks off week seven diary sessions
The rider has shared with Biggie his thoughts on the HoH games, the new HoH and the week's wager task which will see the housemates pay tribute to people in service.
Day 43
5/09/2022
Bryann, Doyin, Eloswag, Phyna, Chomzy & Bella are up for eviction
Hermes' veto power as HoH of the week came to play by saving Adekunle who was originally up and replaced with Bryann.
It's live nomination!
Big Brother has directed the housemates to nominate three housemates for possible eviction on Sunday. Big Brother's riders have been exempted from participating in this week's nomination session.
Hermes- Bryann, Rachel, Bella
Bryann - Eloswag, Chomzy, Doyin
Adekunle - Doyin, Bella, Sheggz
Doyin- Adekunle, Chichi, Eloswag
Eloswag- Doyin, Bella, Chizzy
Daniella - Chomzy, Rachel, Eloswag
Phyna - Adekunle, Allysyn, Chomzy
Sheggz - Rachel, Adekunle, Chizzy
Chomzy- Doyin, Daniella, Phyna
Chichi- Bella, Rachel, Chizzy
Bella - Phyna, Eloswag, Daniella
Groovy- Rachel, Eloswag, Adekunle
Allysyn- Chizzy, Rachel, Chichi
Dotun- Chizzy, Rachel, Phyna
Hermes wins this week's HoH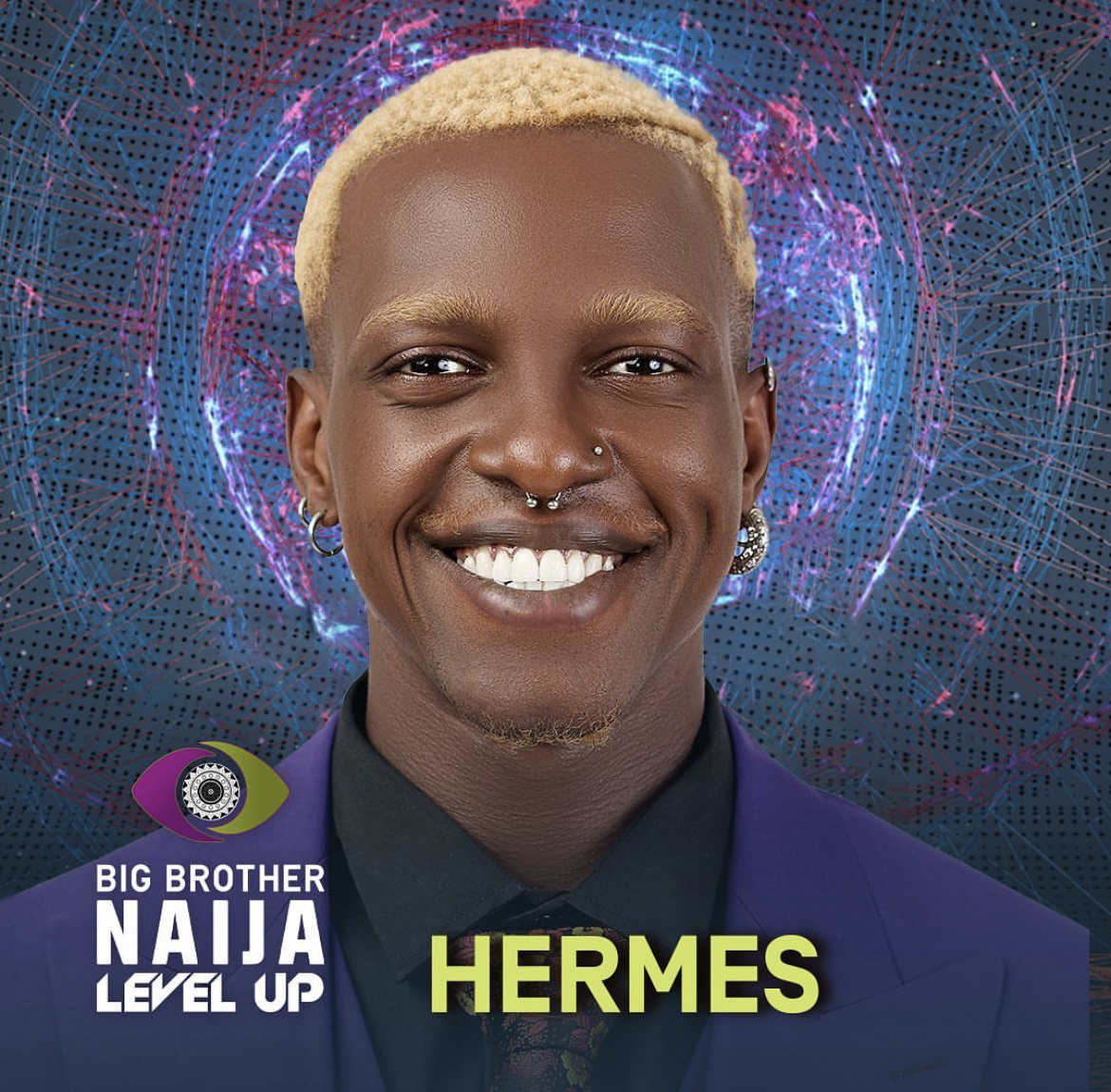 The housemate gets immunity from this week's eviction. Sheggz continues his reign as this week's tail of the house. As tail of house, the housemates have been instructed to send him on 'decent' errands or risk punishment from Big Brother.
Chichi, Chomzy, Eloswag and Hermes qualify for round two
The housemates will compete for the final stage of the game.
The Head of House games is live!
This time, the housemates played together in a two-round game. The winner tonight gets a Showmax movie date in addition to the established perks of HoH.
Doyin blows hot over Chizzy's comment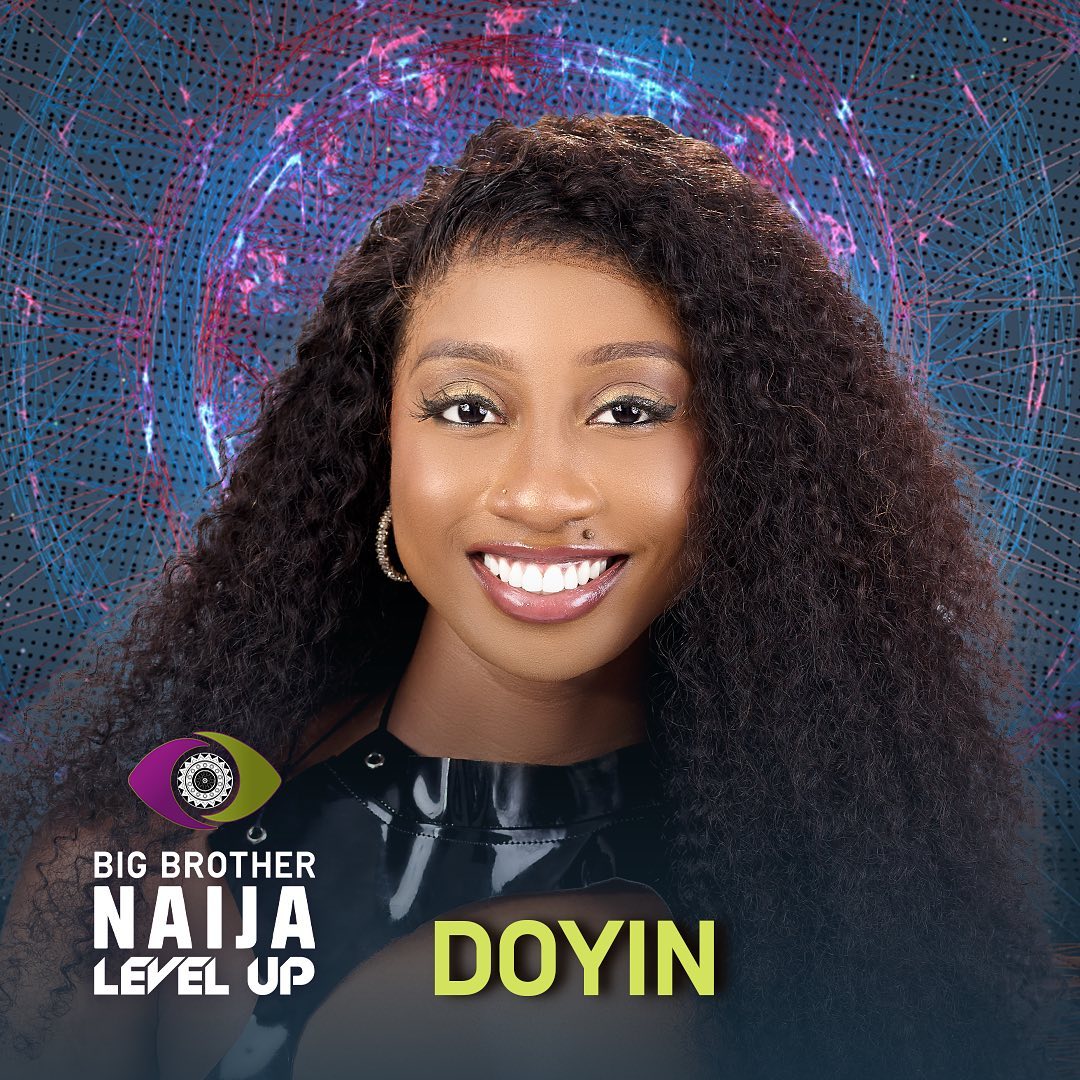 Doyin lost it with the housemates for a few minutes over fresh claims about her involvement in housemates' relationships.
Sheggz and Bella clash
The sweethearts gave viewers another dose of their triggering arguments this time over a brief clash Bella had with one of the housemates.
Day 42
4/09/2022
Giddyfia has been evicted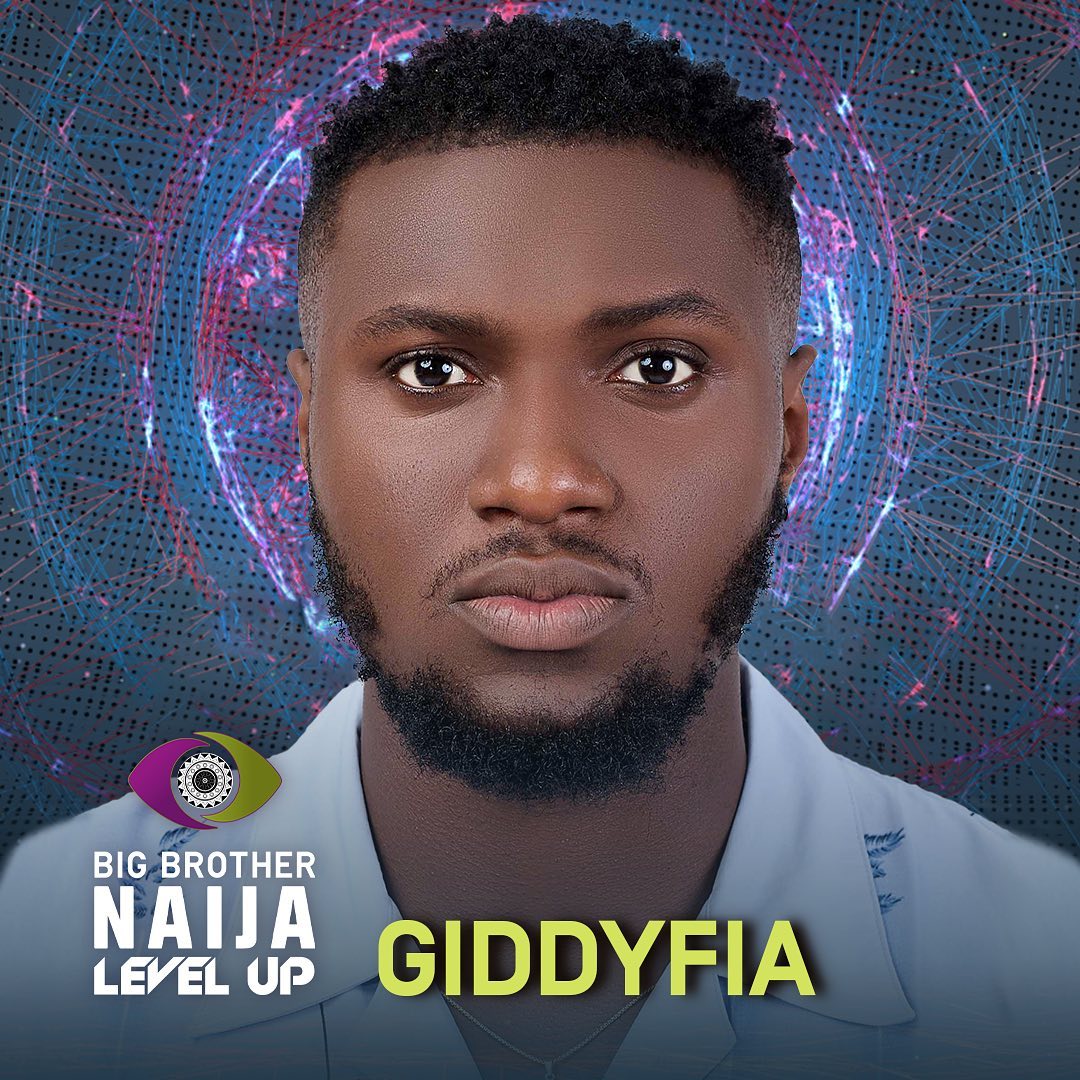 The housemate is the third to exit the game tonight, bringing the total number of housemates to 15.
Diana has been evicted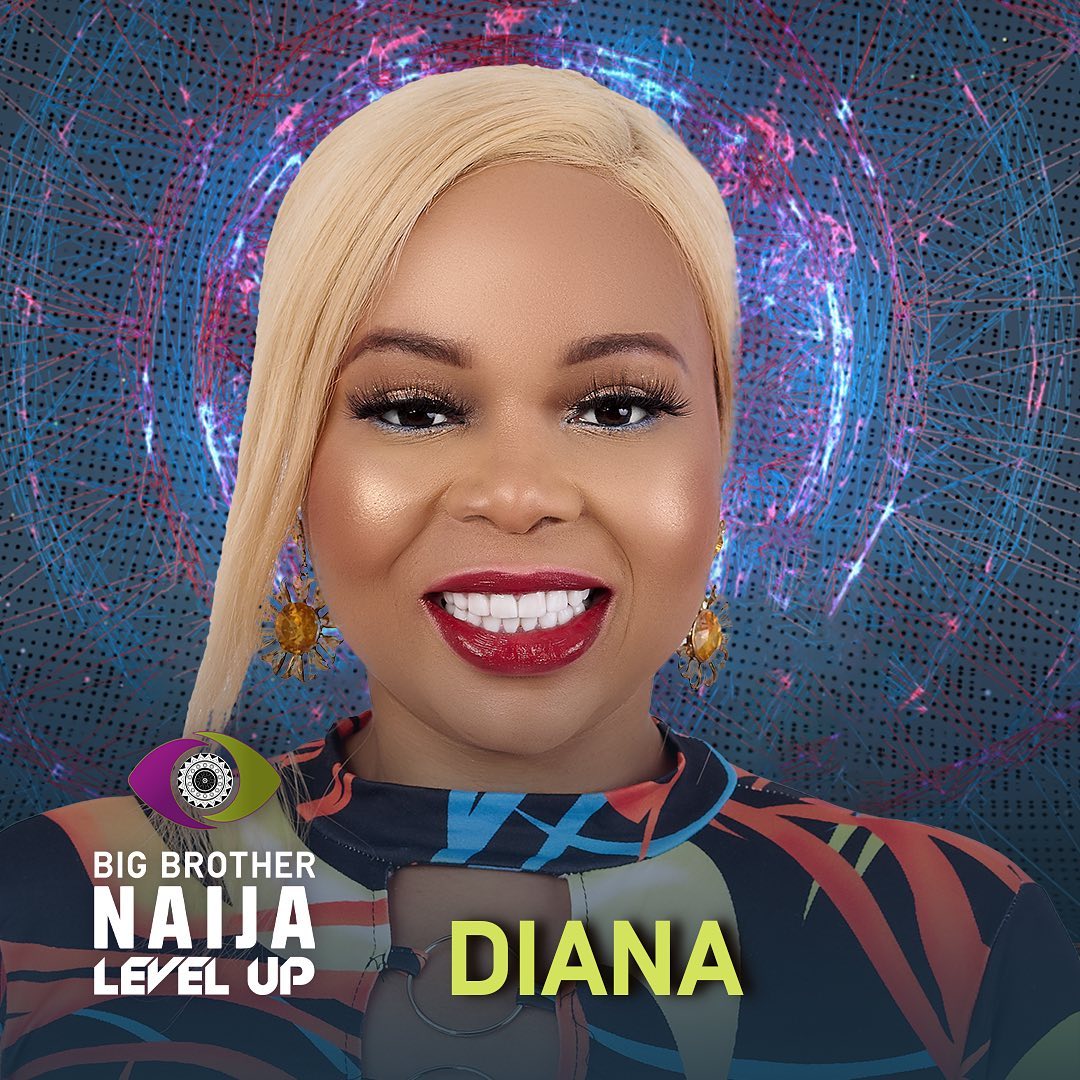 Diana is the second housemate to leave the show for the week. The France born housemate thrilled viewers for six weeks.
Deji has been evicted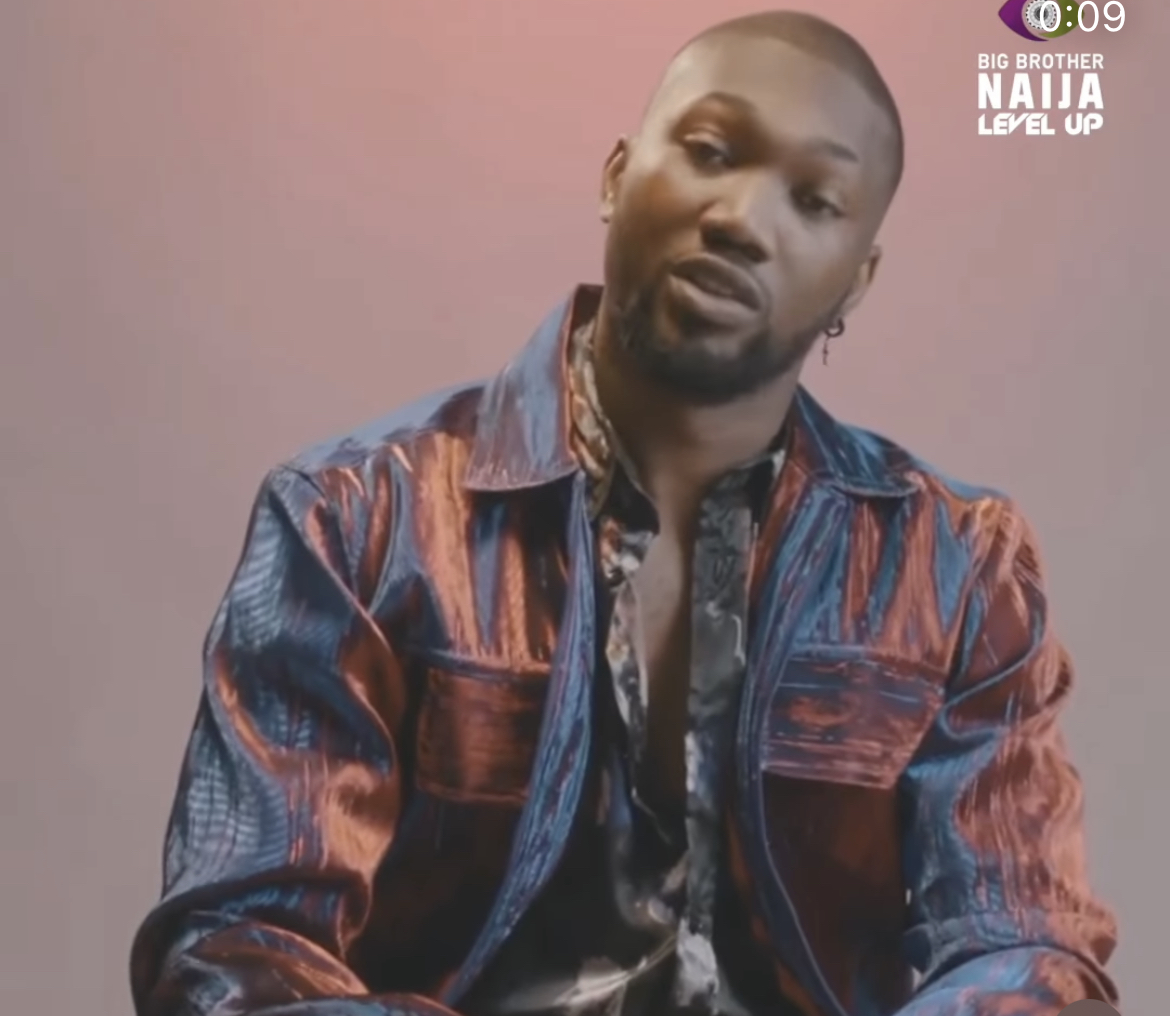 The fake housemate's eviction was hinted earlier during the diary sessions after Big Brother notified his riders Chizzy and Rachel to ignore calls for a fake housemate to come forward.
Deji and Modella, joined the season in its second week as fake housemates. Speaking on his plans for Chichi, Deji noted that he hopes to continue their relationship outside the house.
Day 40
02/9/2022
Bella cautions Daniella over her tone with other housemates
Bella feels Daniella has a way speaking to other housemates that borders on being offensive.
The housemates' wager task is underway
The housemates were directed to create and perform a comedy sketch.
Phyna and Groovy shock fans with new video
In clips making the rounds, the couple showcase their favourite s*x style.
Day 39
1/9/2022
The female housemates' diary session is live
Similar to Tuesday's evictions, Big Brother has the female housemates share their thoughts on Amaka's evictions, the surprise evictions and how the house is preparing for the wager task.
Day 38
31/08/2022
Lovebirds Sheggz and Bella clash and make up
The housemates' ship got knocked a few times with two rant sessions with Sheggz threatening to end things over Bella's 'sharp mouth.'
Chichi & Eloswag fall out over bathroom use
Wednesday got off to a dramatic start for the housemates as Eloswag and Chichi came close to throwing hands over the latter insisting on washing the bathroom before other housemates use it.
Day 37
30/08/2022
The housemates' diary session is live!
Big Brother has the housemates sharing their thoughts on yesterday's immediate eviction and nomination process.
Day 36
29/8/2022
Big Brother announces immediate eviction of a fellow housemate
Here is how the housemates voted:
Dotun - Rachel and Amaka
Allysyn - Rachel and Chizzy
Amaka - Giddyfia and Chomzy
Daniella- Hermes and Chichi
Phyna - Adekunle and Hermes
Groovy - Adekunle and Doyin
Eloswag - Doyin and Amaka
Deji - Hermes and Doyin
Doyin- Rachel and Adekunle
Bryann - Amaka and Eloswag
Chichi- Adekunle and Allysyn
Diana- Chichi and Deji
Bella - Adekunle and Chizzy
Sheggz- Chizzy and Diana
Hermes- Doyin and Chichi
Adekunle- Doyin and Amaka
Rachel- Hermes and Deji
Giddyfia - Chizzy and Amaka
Chizzy - Eloswag and Bella
Chomzy - Amaka and Doyin
Dotun wins the week's HoH
The housemate beat finalists Adekunle, Chichi and Phyna to snatch the week's HoH crown. As winner, Dotun is immune from possible eviction this week.
The Head of House game is live!
Similar to last week's games, the HoH games has been split in two with male and female housemates playing separately.
Chizzy & Amaka get hilarious new punishment from Big Brother
For the next hour, Chizzy and Amaka have been ordered to speak lovingly to a makeshift transmitter and microwave respectively, apologising for misusing them and promising to never repeat their actions.
Week six's wager task is here
Themed 'only fools and and horses, housemates are to develop a comedy sketch of up to 45 minutes to present on Friday. at 2:00pm. In addition, the housemates have been instructed to pack their personal belonging in the black bedroom which will temporarily be inaccessible.
Day 35
28/8/2022
Modella has been evicted
Modella left the house after a month of playing as a fake housemate.
Amaka issued a strike
The housemate was found guilty of violating the house rules on microphone use.
Day 33
26/8/2022
The housemates' wager task kicks off early
The housemates are set to perform a show with originally made cosmetic products. Going forward, Big Brother has directed that their wager task performance will be at 2:00 pm.
Amaka and Bryann clash
The housemates had a heated argument early Friday morning following their pool party.
Day 32
25/8/2022
The week's pool party is live!
It's another Thursday and time for the housemates to literally let their hair down and wet.
Doyin lashes out at Eloswag
The housemate had a few choice words for the assistant HoH over preparation for the forthcoming wager task.
Hermes clashes with housemates over food
The lack of food in the house appears to be getting, especially, to the level one housemates who have been hoarding food for days now.
Day 31
24/08/2022
Eloswag thinks Doyin is behind the breakups and clashes in the house
During his diary session, Eloswag told Big Brother that he feels Doyin instigates fights between couples in the house hence his decision to nominate her for possible eviction.
Day 30
23/8/2022
The diary session is live!
This will be the housemates' first diary session following Big Brother's merger. For their sessions, Biggie wants to know how Monday night's nomination has affected the house, and why the housemates made their selection.
Day 29
22/8/2022
Chomzy wins the season's first female HoH
The housemate beat Bella at the final round of the games. Interestingly, there will be no evictions this weekend as Big Brother has offered to let the housemates bond for the week. However, there will be a fake nomination.
The HoH games is live!
Big Brother appears to have listened to recent criticism as the week's games split the male and female housemates, letting them play by sex. Four housemates (two male and two female) will compete at the third part of the games.
Week five's task will see the house make beauty products
For their wager task this week, the newly merged housemates have been instructed to create four beauty products. The housemates are also expected to design the product's package.
Day 28
21/08/2022
Big Brother merges both houses
Going forward, the housemates will live together as one house.
Kess and Pharmsavi evicted
The housemates from the level two house had the lowest vote of the week.
Day 26
19/08/2022
Big Brother orders Deji and Groovy to move houses
While Deji's comes as no shock, Groovy's relocation left the level two housemates stunned.
Level two housemates win week four's wager
The housemates won the wager with 60 points.
Big Brother commends level two housemates
The first half of the wager has gone in the favour of the level two housemates. Big Brother also noted the underwhelming presentation by the level one housemates.
The week's wager task is ongoing!
Level two housemates had the honour of presenting their inventions first. The housemates put together some interesting African inspired inventions including lie detectors, power generating systems, earthquake detectors and health check detectors. The housemates also appeared in gorgeous ankara pieces.
Level one housemates presented inventions inspired by multiple African countries including Ghana, Kenya, Nigeria and Egypt.
Day 25
18/8/2022
Deji's special task is well underway
The housemate has begun grumbling to other housemates about the level one house. Finally, one of the fake housemates is taking Big Brother's task seriously.
Day 24
17/8/2022
Big Brother issues a special task to Deji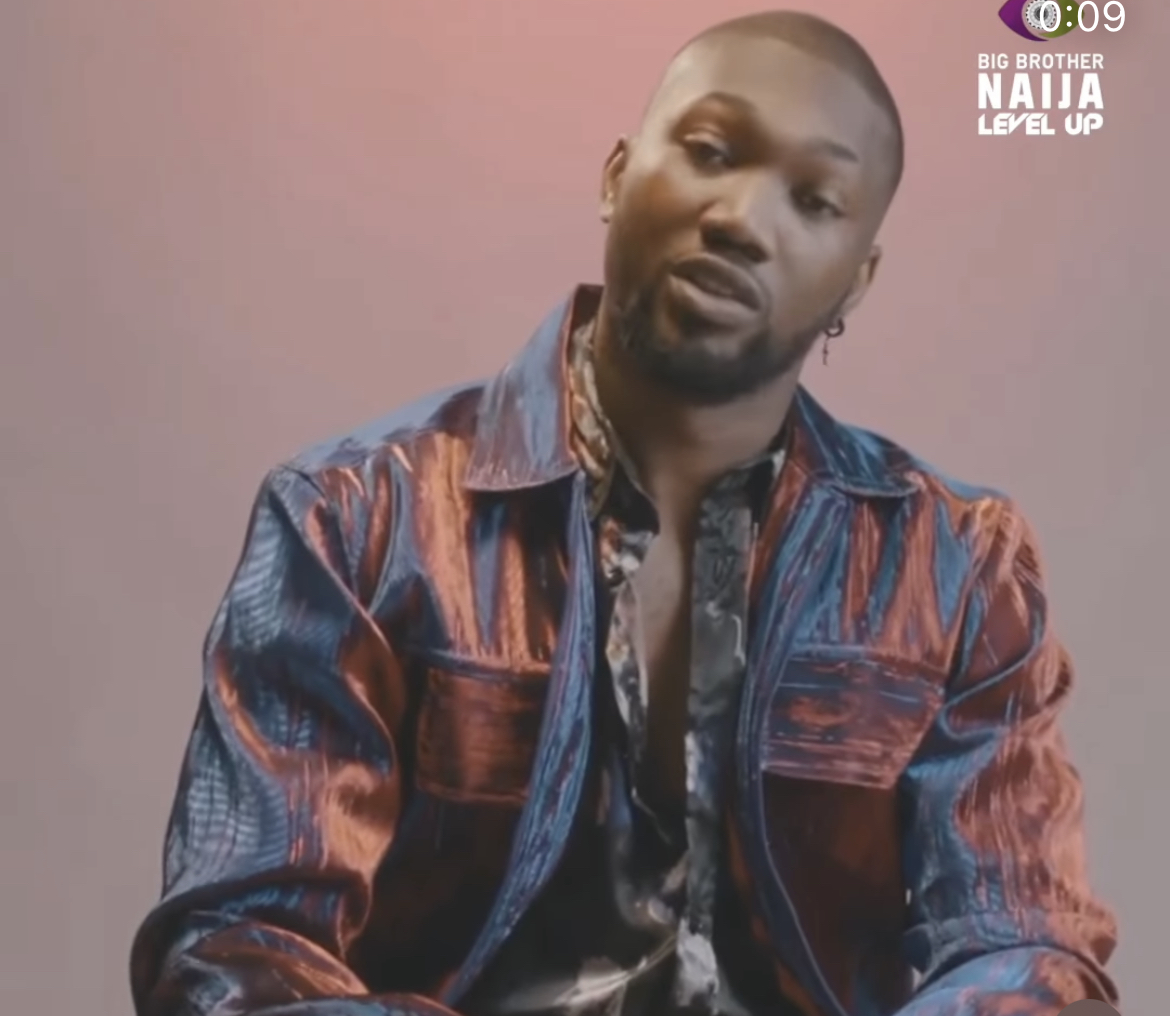 The fake housemate has been directed to complain about the level one housemates. On Friday, Deji is expected to pack up and demand to be moved to the level two house.
The level two diary session is ongoing
Big Brother has asked the housemates to nominate a male and female member of the house to be moved to the level two house.
Adekunle & Giddyfia lament the housemates' untidiness
Read Full Story