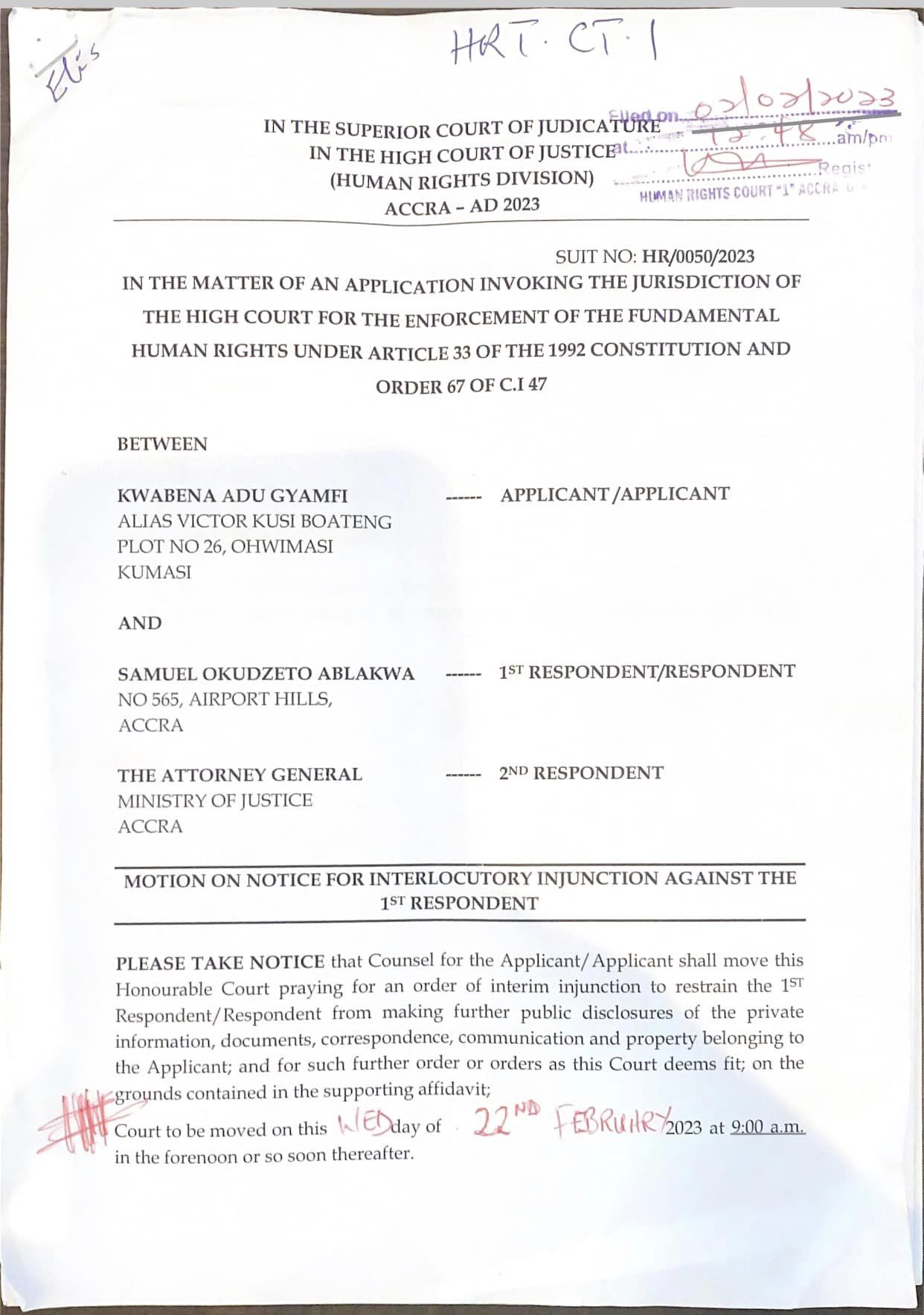 Reverend Kusi Boateng, Secretary to the National Cathedral Board of Trustees has secured a 10-day restraining order from the High Court in Accra against the Member of Parliament for North Tongu, Samuel Okudzeto Ablakwa to stop him from putting out publications of conflict of interest and double identity claims against him.
This was disclosed by the MP in a post on his Facebook page with copies of the interim injunction attached.
He said the court order was served on him at the premises of Metro TV where he had made some submissions on the station's Morning Show regarding the matter in question.
"After my appearance on Metro TV's Good Morning Ghana show this morning, a gentleman supposedly from the courts brought to the precincts of Metro TV court documents…," Ablakwa wrote.
The court order takes effect from February 1.
READ ALSO: Arrested man in court for stealing girlfriend's Bible and pillow after she denied him sex
Reverend Kusi Boateng, in an Ex parte motion, prayed for an order to restrain Ablakwa from making further public disclosures of the private information, documents, correspondence, communication and property belonging to him
"IT IS HEREBY ORDERED that the 1st Respondent, SAMUEL OKUDZETO ABLAKWA is restrained from making further public disclosures of private documents, correspondence, communication and property belonging to the Applicant.
"IT IS FURTHER ORDERED that this interim order will lapse after Ten (10) days," the court order said.
Meanwhile, the lawmaker who has vowed not to be gagged said he has instructed his lawyers to take the necessary steps in respect of the injunction.
Ablakwa, on Monday, January 16, petitioned the Commission on Human Rights and Administrative Justice (CHRAJ) to probe the GH??2.6 million paid to JNS Talent, a company owned by the Secretary of the National Cathedral Board, Victor Kusi Boateng under a different identity.
He alleged that JNS Talent Centre Ltd which allegedly runs a crèche in Dawhenya was paid some GH¢2.6 million by the National Cathedral Secretariat.
See copies of the court order below: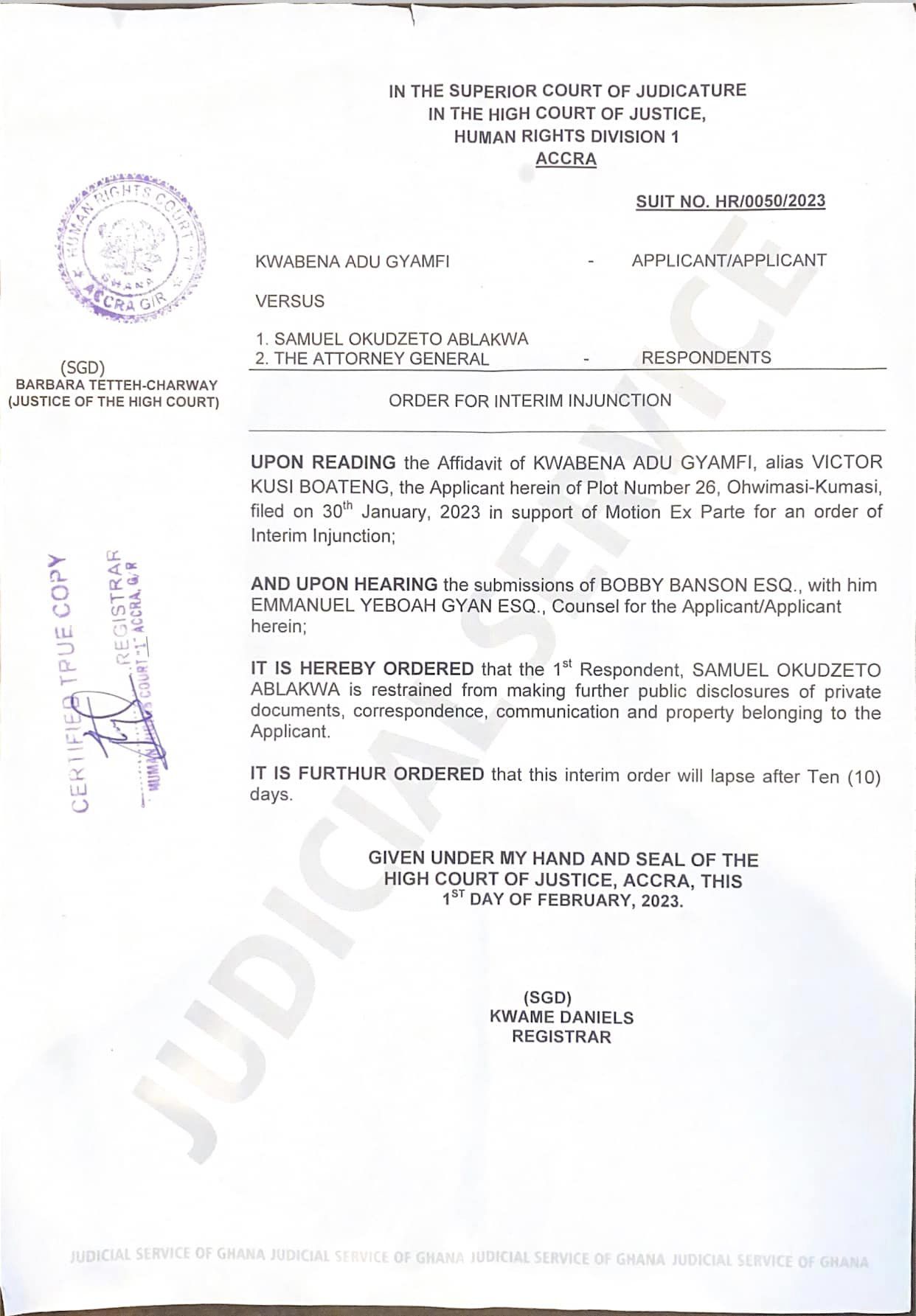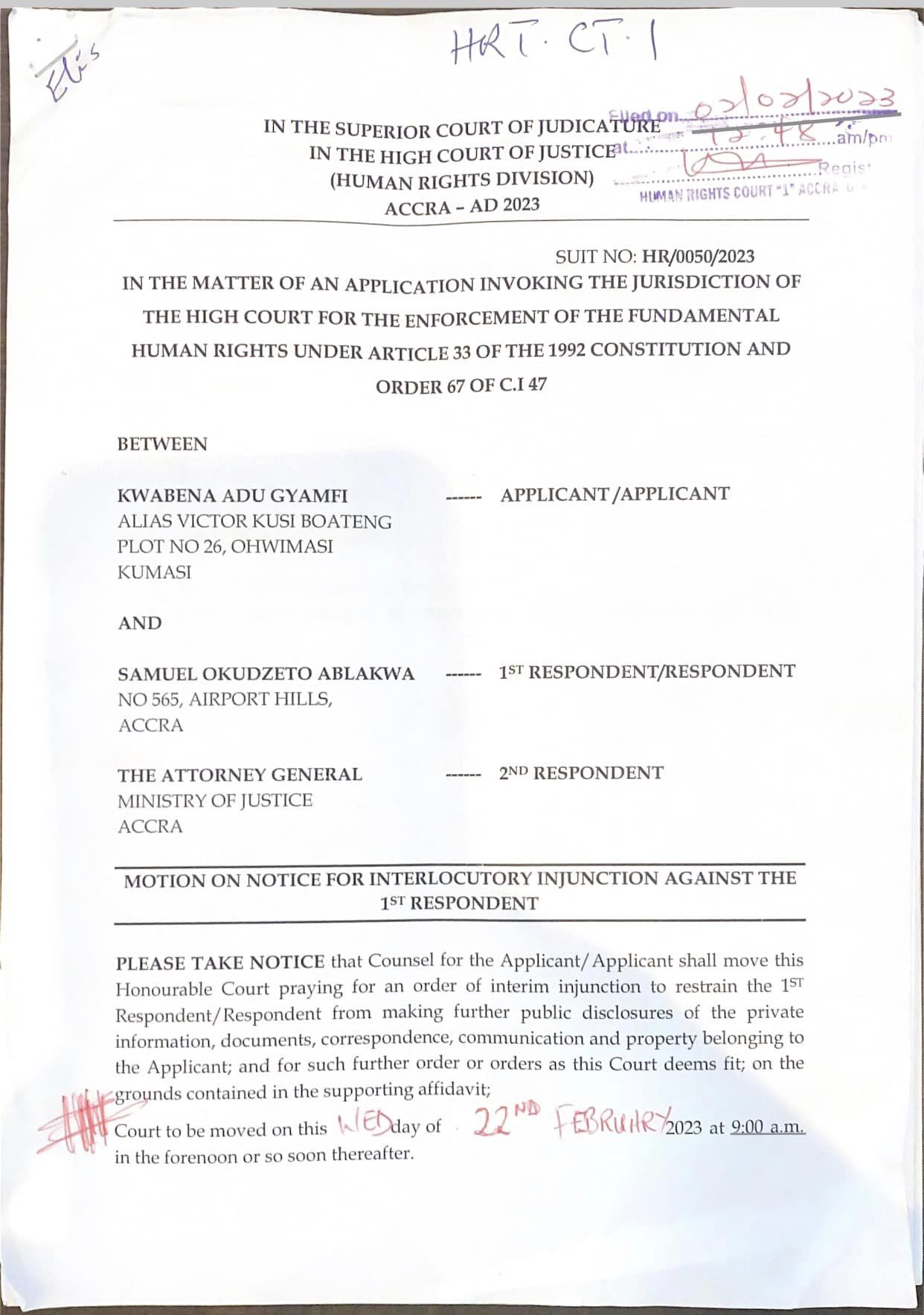 Read Full Story