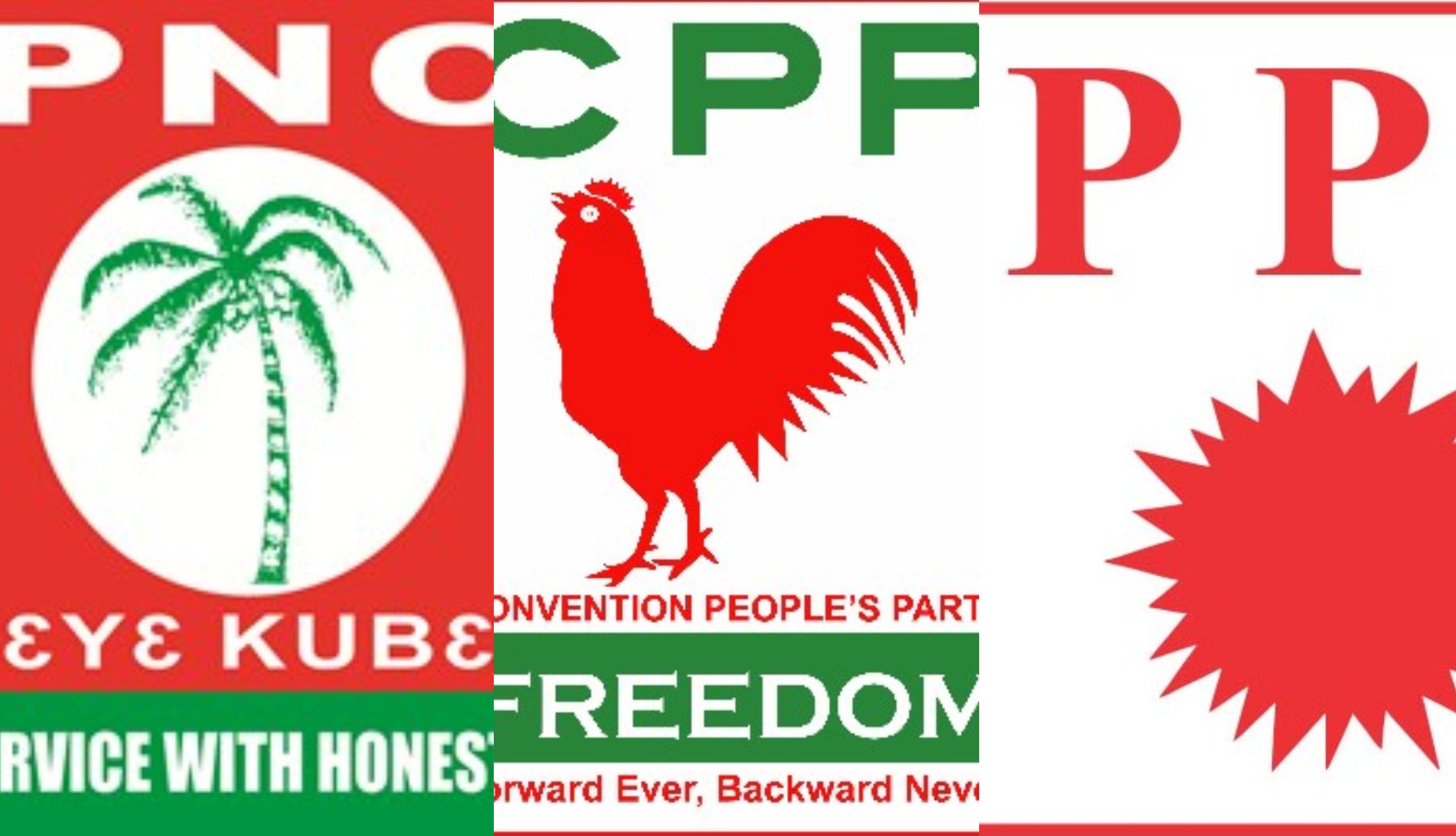 If the minor political parties in Ghana will not merge to become a force to reckon with, then they should not come and waste Ghanaians' time again in 2024. Enough of the quadrennial joke!
These parties, some of which have lived for decades – the Convention People's Party (CPP), the People's National Convention (NPC), Progressive People's Party (PPP), and All People's Congress (APC) among others, have been participating in every Ghanaian election only to achieve nothing.
Analysts have suggested over the years that those of them that emerged from the same or similar ideological roots should come together to be stronger in order to participate in the country's governance, but that has never seen the light of day even though they themselves have admitted that merger is the best way to go.
The inimical duopoly that Ghana has been practising while we have multiple political parties is a result of the smaller parties biting more than they can chew. A chunk of the country's problems can be blamed on the greed and selfishness of the so-called minor political parties.
For them, it is all about existing and being recognized as a registered political party in Ghana; winning elections and contributing their quota to the country's governance is never their priority.
READ ALSO: 'It's okay, don't talk' - Emotional Portia Gabor ends interview with man with disability (video)
Bernard Mornah confessed to this assertion when he spoke to Pulse Ghana in 2019 when he was the chairman of the PNC. He disclosed that the various leaders of the smaller parties fear sinking through the cracks if the parties merge and become bigger. Their popularities might shrink and they may not get a position to play in the bigger party, so they prefer to remain the local champions.
Who in their right senses would think that the CPP, PNC, APC, PPP and others would win a presidential election in Ghana in their current individual states without merging and doing extra work? Unless the person is politically naïve and is not familiar with the country's political terrain.
For over three decades since the beginning of democratic rule in Ghana, the two major political parties, the National Democratic Congress and the New Patriotic Party have been running a shift in the governance of the country and keep getting stronger by the day while the minor ones get more and more unattractive as they continue to dwell proudly in mediocrity.
Every election year they come and go through the process as if it was a ritual, a festival or a drama series where they just come to play a role and go to sleep until after another four years later. All of them combined don't garner even up to 2% of the entire national vote cast, but they keep living in self-denial and feigning conviction of ever winning. Ghanaians are too enlightened for this kind of insult to their intelligence.
Is it not time these political parties changed their mindset and ways of doing things? Has it not occurred to them that chasing the presidency now is a daydream?
Merge and become powerful and bigger and then focus on winning parliamentary seats. With that, you can also participate in the governance of the country to bring an end to the NDC and NPP drama in the legislature. Bills and government policies can then get scrutinized thoroughly in the national interest rather than the usual partisan whitewashing that happens most of the time.
If for nothing at all, the quasi-hang parliament that was produced by the 2020 election and what it has helped to achieve so far is a testament to the fact that the winner takes all syndrome can be curtailed if other political parties have seats in the house in addition to the NDC and NPP.
When you win parliamentary seats, your MPs will then put in efforts to make your party popular and attractive in their various constituencies through development, which you can then leverage gradually to win more seats and get to a stage where Ghanaians can then see you as an alternative to the NDC and the NPP – it is called building from the bottom up and not the vice versa as you've been trying fruitlessly to do all these decades.
For now, all that you keep doing in your individual states is a parochial business where party executives make money through donations, levies and grants to embezzle at the end of the day, after which fight erupts over the money and dirty linens are washed in the public to further render your parties worthless.
By now, if the CPP, PNC, APC, and PPP which are considered to be Nkrumahist parties were serious, a merger process should have been concluded already with fervent nationwide sensitization ongoing before 2024. But they will, as usual, be engaging in petty wranglings while the two major ones which are already in advantageous positions are rather making more efforts to maximise their chances of winning far ahead of the political season.
For emphasis, we've had enough of the joke; it's no longer funny!!!
Pulse Editor's Opinion is the opinion of an editor of Pulse. It does not represent the opinion of the organisation Pulse.
Read Full Story