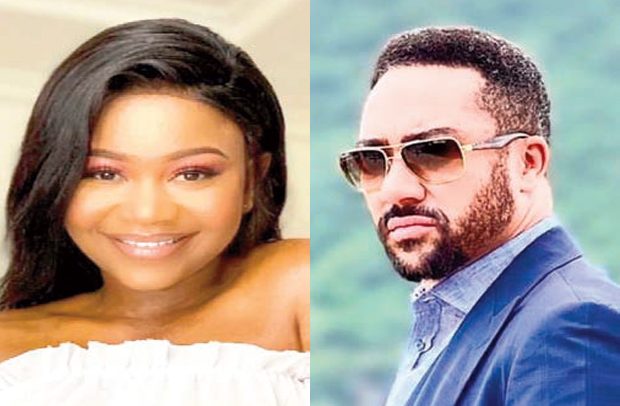 Sena Fafali Ahiable, Majid Michel
New actress, Sena Fafali Ahiable, has disclosed that one of the personalities in the movie industry she would not hesitate to kiss in a movie is Majid Michel.
Indeed, kissing role has always been a big deal among actors. Some actors would love to kiss others but a few others will not dare to kiss other colleagues no matter the amount involved.
According to Sena, it was uncomfortable for her to kiss in a recent film she shot, but she coped with it because she understood it was part of the job.
"If kissing comes I will do it because it's part of the job," she told Felicia Osei on Onua FM yesterday.
When she was asked which actor in Ghana she would love to kiss without feeling uncomfortable, she without hesitation mentioned "Majid".
"Oh, he (Majid) is a nice person. I met him and he was really lovely. So yeah," she added when the hostess made fun of her.
Sena Fafali is one of the new faces in the upcoming film 'Kotoka'.
She plays a nanny for one of the lead characters Ruby Benson in the new film which will premiere on Valentine's Day, February 14, 2023 at the Silverbird Cinemas.
The film is an interesting story of two women: Ruby Benson, 34, a high-class business woman and Naya Essel, a 28-year-old unemployed graduate. Both are distanced by life, separated by class but yet connected by one choice they both made.  A choice that ultimately defines their destiny and that of many others. A choice that will either keep them alive or leave them dead. However, it all depends on if they can cross the boarding gate.
There are indications that Sena has done very well in her role. She revealed that she has been in the industry for some time now and had even acted a couple of times on stage.  The upcoming film is however her first major production to be premiered on the big screens.
Read Full Story